While you might think you only need a table tennis bat and some balls to get good at table tennis, there is a variety of other table tennis equipment you should own if you are set on becoming a talented player. I've owned all of the equipment on this list at one point or another (bar the robot, I had a return board instead!).
In this post, we cover all of the equipment for table tennis that we feel is the most useful, and you'll find links to individual guides for further reading and product recommendations.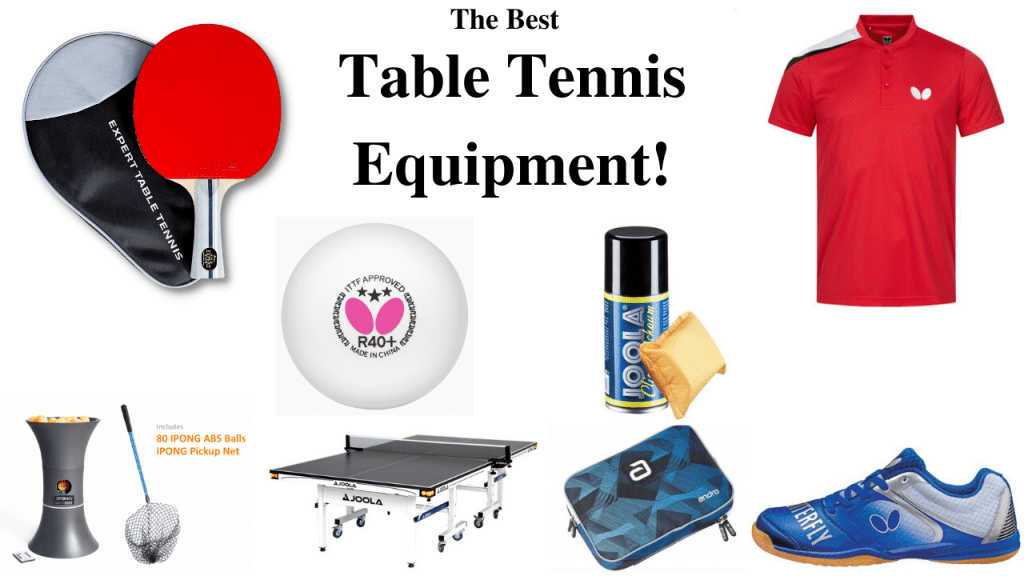 Table Tennis Balls
Every player needs a healthy stock of table tennis balls to ensure that they are always ready to play. Table tennis balls weigh 2.7 grams and are white or orange in color, depending on the preference of the player. Nearly all table tennis balls are made of plastic now, however, you may still find older celluloid balls available — we recommend avoiding those.
Most balls have a star rating to indicate their quality, 1 being the worst and 3, being the best. However, these ratings are not regulated. If you want a top-quality ball, look for an ITTF approved stamp. This indicates that the ball has passed strict testing and is eligible for use in leagues and tournaments. To read our in-depth guide on table tennis balls click here.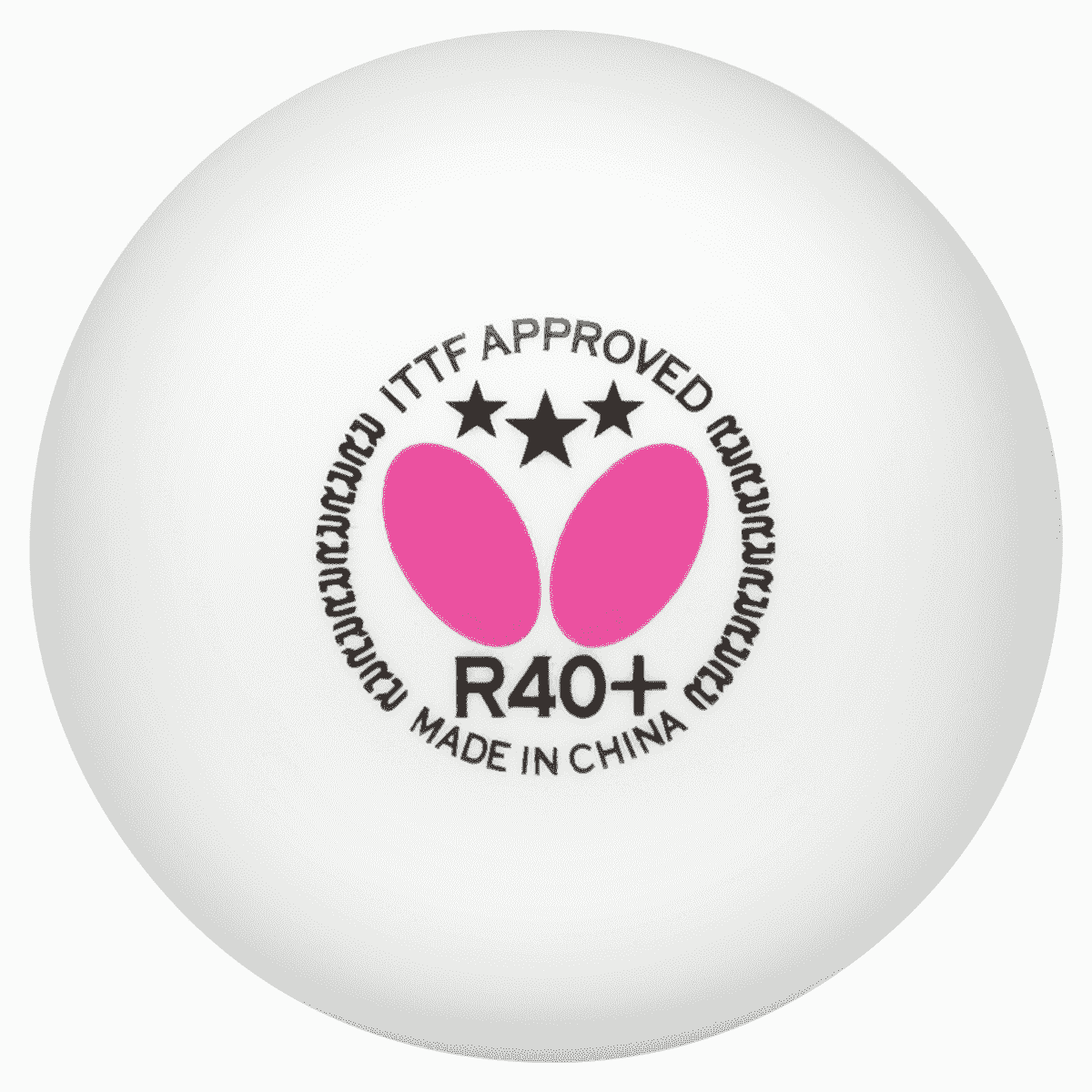 Table Tennis Paddle
This is the most important piece of equipment for table tennis. Table tennis paddles, rackets, or bats are all names for the complete piece instrument you hold that strikes the ball. This consists of a wooden part known as the blade, and rubbers that are glued to either side of the blade's face.
You can choose to build your paddle yourself by custom selecting your blade and rubbers, or you can purchase a fully pre-assembled bat. This takes out much of the guesswork and ensures you don't have to cut and glue the rubbers yourself.
Whether you go for the custom or pre-assembled route it's essential you purchase a paddle that suits you. It needs to fits your style and skill level. To learn more, check out our ping pong paddle guide where we cover the top 10 bats.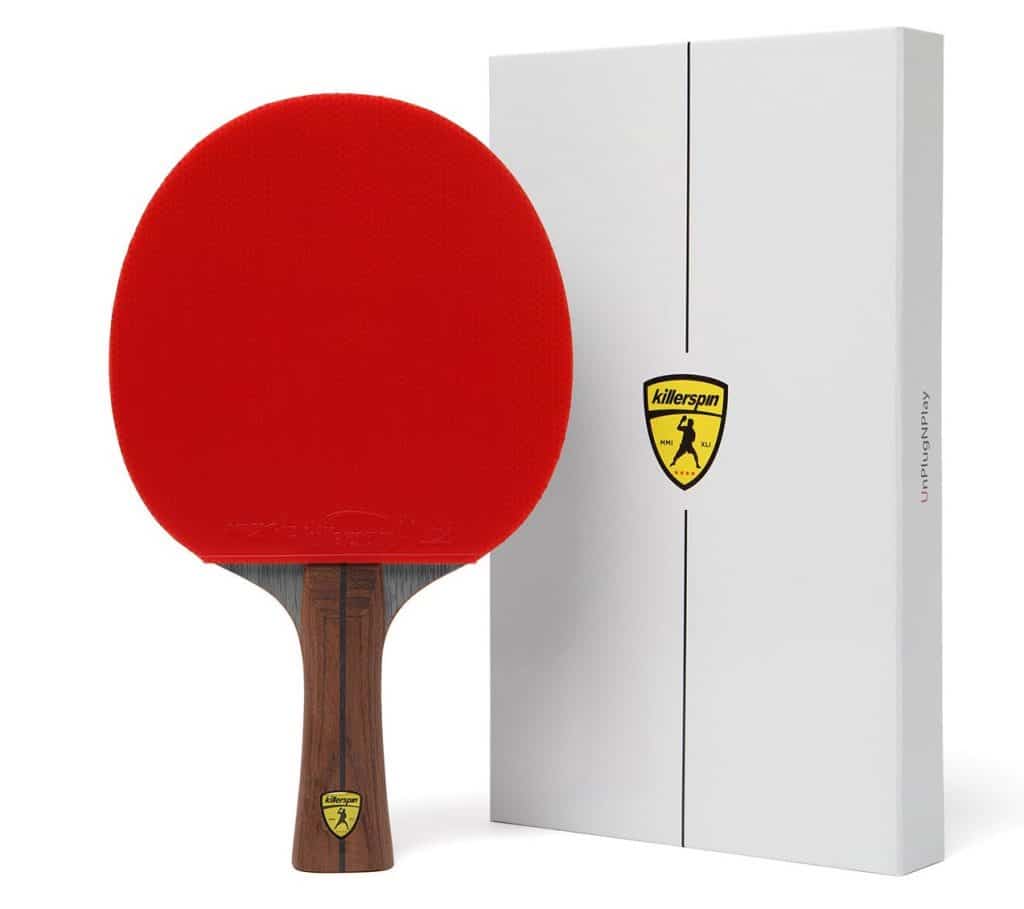 You might also find video reviews rather helpful. They break down playing impressions of bats to give you a good idea of how they perform. Below is an informative video by Ping Pong Ruler comparing 5 inexpensive pre-assembled paddles by JOOLA.
Table Tennis Rubbers
Table tennis rubbers are the piece of the bat that made contact with the ball when you strike it. They consist of a top sheet and an underlying sponge. There are various types of rubber such as inverted, short pimples, long pimples, and antispin. However, the vast majority are the inverted style. These are your standard rubbers where the pimples face inwards into the sponge.
Your rubber choice affects how much control, speed, and spin you have when you play. Spin, in particular, is heavily dictated by your rubbers. So choose this ping pong equipment wisely! If you don't know what to look for, read our rubber guide. We cover the top rubbers on the market.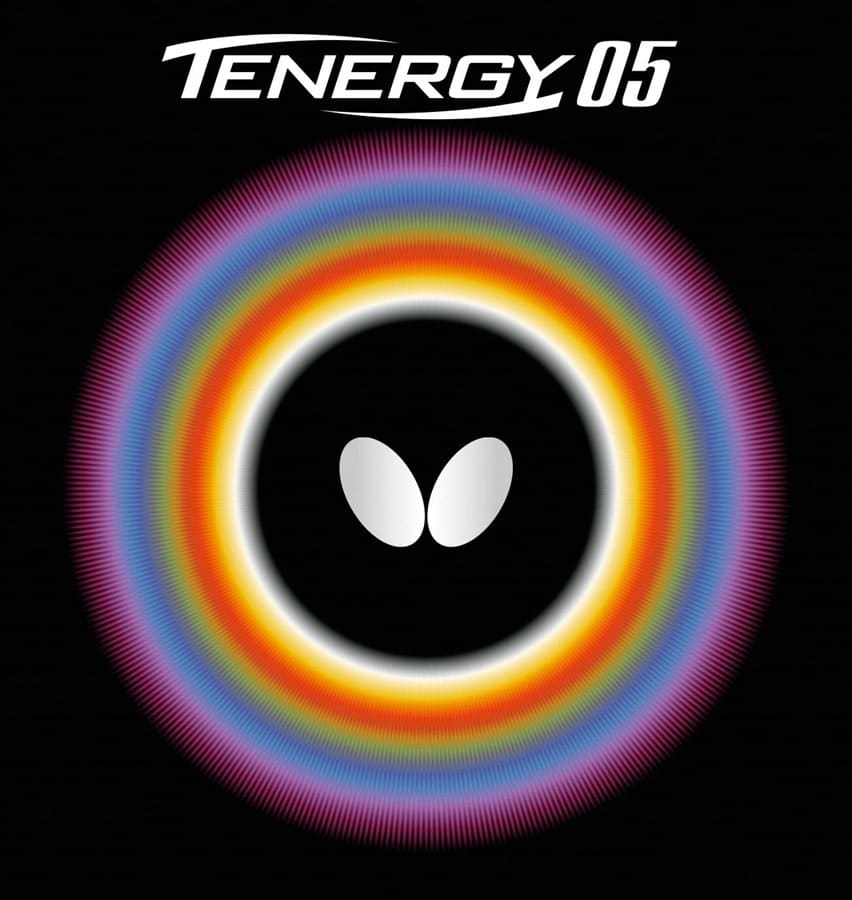 Table Tennis Blade
Table tennis blades are the wooden part of your paddle. They consist of a handle and a flat face to which both of your rubbers are glued to. Blades are available in various handle types such as flared, straight, anatomic, and penhold. Which is best for you largely depends on your grip — that's the manner in which you hold your bat. If you use a shakehand grip like most table tennis players, we recommend purchasing a blade with a flared handle. It's comfortable to hold and helps reduce the risk of your bat slipping out of your hand.
Like rubbers, table tennis blades also influence your control, speed, and spin. So they are really important pieces of equipment in table tennis — you should think carefully before purchasing a blade. To educate yourself, check out our table tennis blades guide.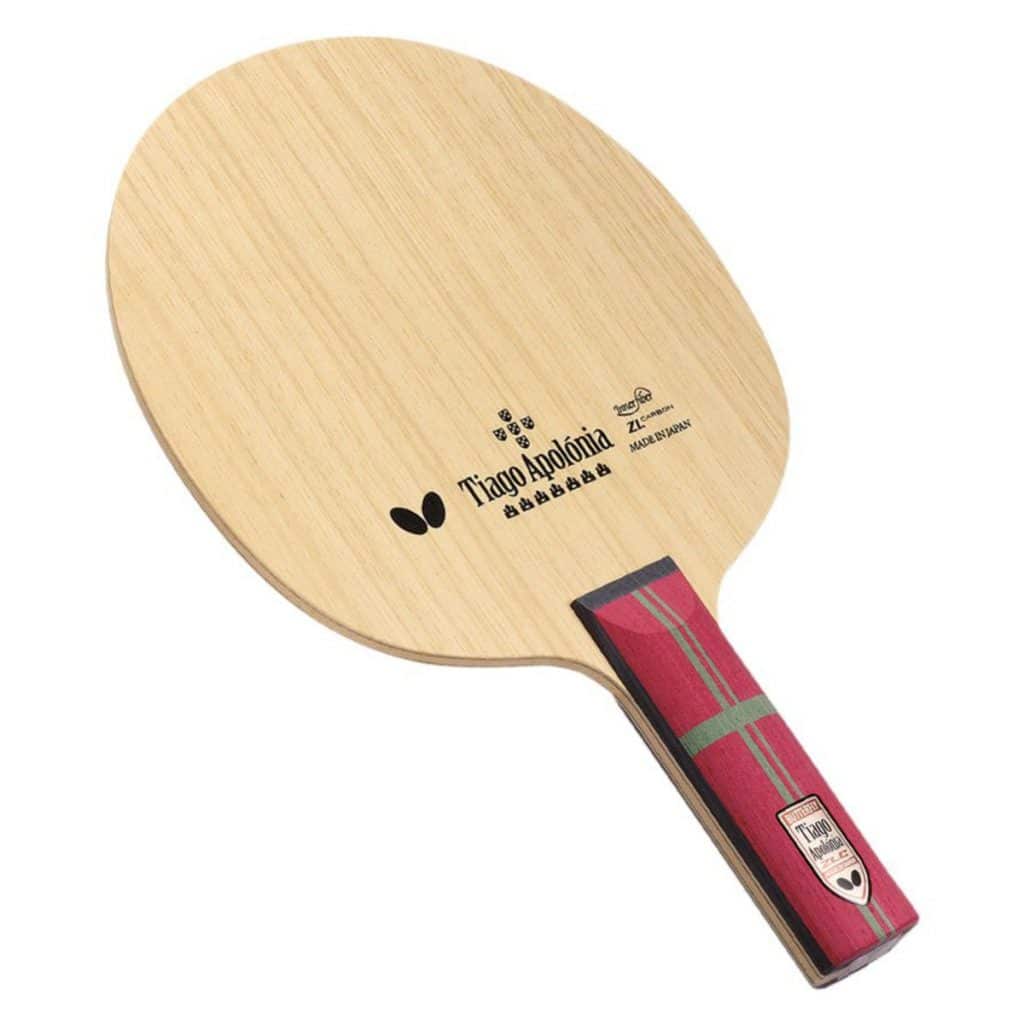 Table Tennis Paddle Case
Once you've got your bat you need to protect it. Rubbers will degrade when exposed to sunlight, dust, and dirt so it's important to store your bat when it is not in use. You can easily do this by putting your bat safely away in a case. This equipment is commonly used in table tennis, virtually all players use a case. They come in a variety of colors and designs, so it's a good opportunity to flaunt your style. They are also very cheap considering how much money they save you by prolonging the life of your paddle. We compiled all of the best ping pong paddle cases we could find to save you the trouble!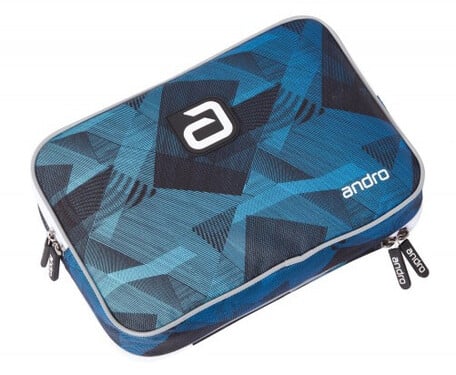 Table Tennis Cleaner
After a long training session, your rubbers tend to get a little dirty. There's no escaping that fact. Balls bounce around the floor in all of the dirt and dust and some of this ultimately makes its way to your bat. This is why you should be proactive and clean your rubbers after each session to remove any dirt build-up. It will help prolong the life of your rubbers in the long run so it's well worth purchasing this type of table tennis equipment.
Read also: Table Tennis Cleaning Kits
Table Tennis Table
Included in the list of important table tennis equipment is the table. The ITTF specifies that the official table tennis tables used in tournament settings must be 9 ft long, 5 ft wide, and 30 inches above the ground. They come in either green, blue, or black and are made from hardboard. The surface must be smooth to provide the lowest friction possible.
You might think that owning your own table tennis table is overkill but consider how it can elevate your training. You can practice whenever you want, and you don't have to pay to rent a table each time. In the long run, a table practically pays for itself!
But before you go out and buy any old table you need to know that ping pong tables are sold for either indoor or outdoor use. So make sure you buy the right one! Indoor tables have a much better bounce, but they can't handle harsh conditions like outdoor ping pong tables.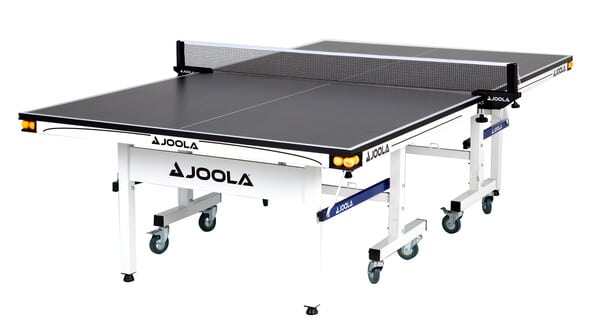 Table Tennis Net and Post
While nets are sometimes included when you purchase a table tennis table, most of the time you will have to purchase them separately. Nets should measure 6 ft long and 6 inches wide. They should also have an upper white tape that is no more than 15mm wide.
Like with other equipment, you have few styls of choice when it comes to nets such as spring-loaded clips and hand-tightened screw clamps. Our net and post guide covers all of this info in-depth and provides our top choices across each type of net.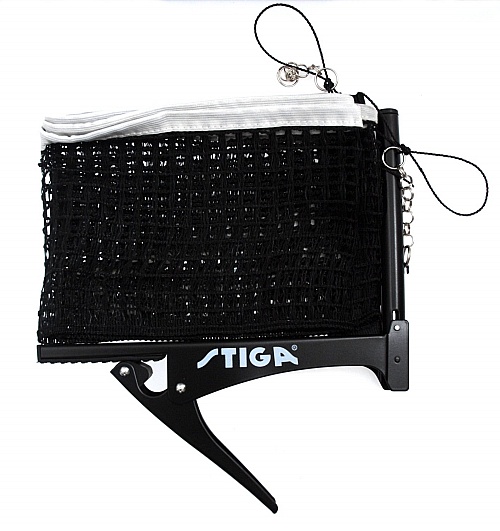 Table Tennis Robots
Now some of you might not have heard of robots before, they are a fairly different type of table tennis equipment from what you usually see. However, they are very useful for training. Table tennis robots feed you balls to hit to work on your technique and consistency. They are especially ideal for players who struggle to find a playing partner.
Depending on the model, table tennis robots can produce all types of spin and vary their placement and speed. This allows you to employ various training drills to challenge all areas of your game. To learn a little bit more about robots, read our robot guide.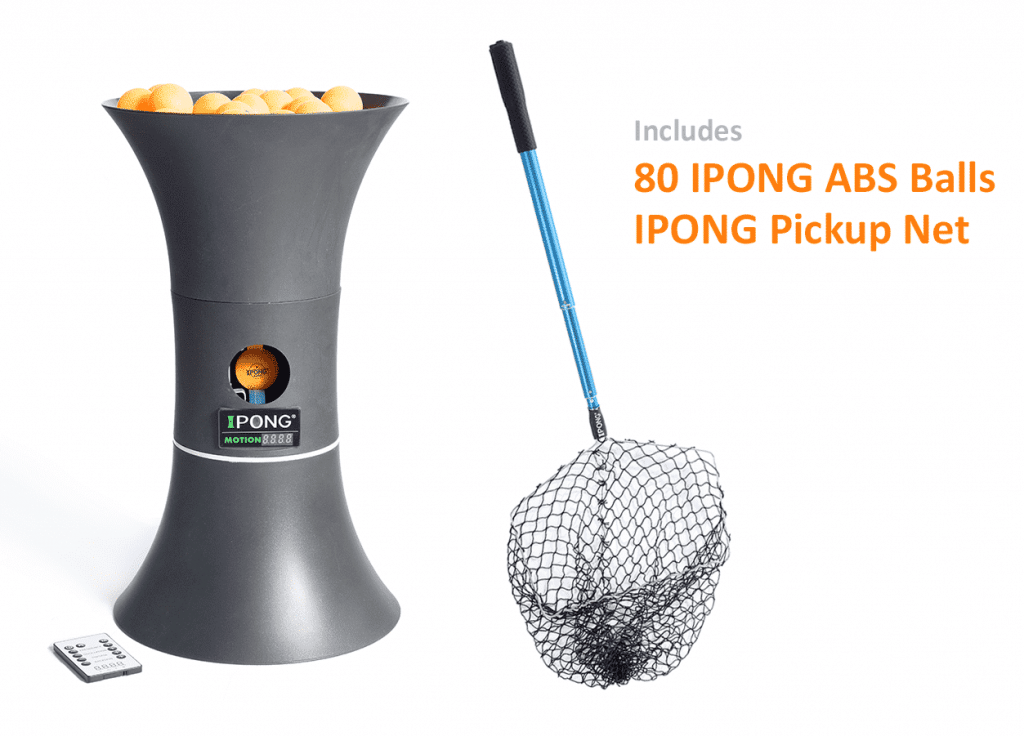 Table Tennis Clothing
When you're playing you want to feel comfortable. This is why it is a good choice to pick up a variety of table tennis clothing. We recommend choosing lightweight clothes that feature breathable material such as micro polyester. This helps in removing moisture away from the body.
We also advise choosing shorts that feature pockets. This is extremely useful as it enables you to store multiple balls while you are playing.
For a breakdown of our full recommendations, have a browse of our clothing guide.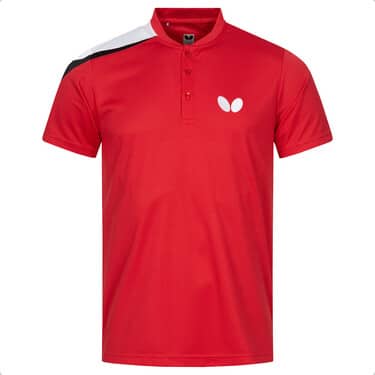 Table Tennis Shoes
While you can get away with using non-table tennis clothing, it's harder to do so when it comes to shoes. This is why they are such an important type of equipment in table tennis. Table tennis shoes are developed specifically for the sport therefore their qualities are exactly what you need. Other sports shoes simply fall short when it comes to table tennis. For instance, you might consider badminton shoes to be a good alternative, but they are heavier and feature thicker outer soles due to badminton involving more running and jumping.
Table tennis shoes are lightweight, generally have a thinner outer sole, and a fairly low heel cap to assist with quick sideways movement.
For a comprehensive breakdown of table tennis shoes, we recommend reading our buyer's guide.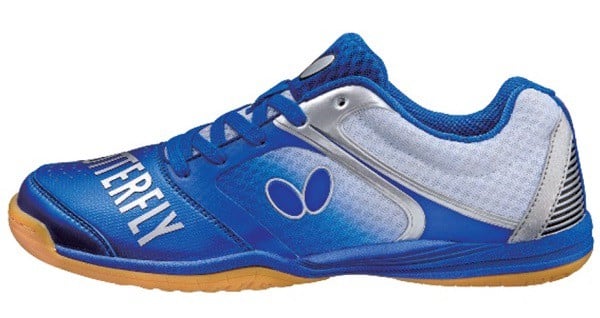 Top Table Tennis Brands
Anyone remotely familiar with table tennis knows the name Butterfly. They are the source of the finest players and products in the table tennis world. Butterfly table tennis accessories use advanced technology to make the top-quality tables, balls, paddles, and more. However, there are many other table tennis brands that produce incredible equipment. Here are some that we love:
JOOLA
Stiga
DONIC
Tibhar
Andro
Yasaka
DHS
Xiom
Nittaku
TSP
FAQs
What Is the Equipment for Table Tennis?
Table tennis equipment is any item you use to play the game. This can be as common as a bat or a ball or more uncommon such as a return board or pick-up net.
What Is the Most Important Equipment in Table Tennis?
The most important equipment in table tennis is undoubtedly your paddle. This is because it significantly influences how you can play. Choosing the right paddle for you ensures that you play to the best of your ability.
What Are the Top 4 Pieces of Equipment in Table Tennis
The top 4 pieces of equipment are your paddle, balls, table, and net. All of this equipment is needed to play ping pong.
What Facilities Do you Need For Table Tennis?
You need an area large enough to play. This can be indoors or outdoors. If you're playing indoors try to choose an area with a grippy floor. Alternatively, if you are playing outdoors, this will be more difficult. Instead, pick an area that is not too sunny and avoid windy conditions.
What Is the Most Expensive Piece of Equipment?
This depends on how much you are willing to spend for each given piece of equipment. Generally speaking, table tennis tables and robots are the most expensive. Top-end models can cost thousands of dollars.
Do You Need to Buy Expensive Equipment?
You don't need to spend money on expensive equipment. All of the types of equipment listed have very affordable options which are of high quality — try not to be overly swayed by the hefty price tags. Instead, consider value for money and read reviews to see what products other players like.
Final Thoughts about Table Tennis Equipment
So that wraps up all of the table tennis equipment we absolutely recommend to players who are serious about improving. While all of this kit is important, we recommend investing a little more time in choosing your paddle/rubbers & blade in particular, as this is one of the most influential decisions you have to make. Again, we have a guide for paddles, blades, and rubbers, all of which are full of super useful information. And don't feel as though you can't buy other types of table tennis gear, this is by no means an exhaustive list. More so the essentials. So if you spot other table tennis equipment that you think will be useful by all means go for it!