I went searching on the internet and also looked at a few forums to come up with a list that most people refer to as the best table tennis rubber. If you feel like you want to add your own rubbers to the list or you disagree with my list, don't hesitate to use the comment box to project your opinion.
Get The Right Table Tennis Rubber For Yourself
As a serious ping pong player, you should pick the good rubber that best suits your playing style. If you are having the wrong rubber attached on your blade, your overall playing style may get restricted which may cause you not able to play at your optimum level. Thus, it is good for you to know the right one.
Here is a list of 10 rubbers that being used by most of the professional players, you can check them out and get some insight.
1. Butterfly Sriver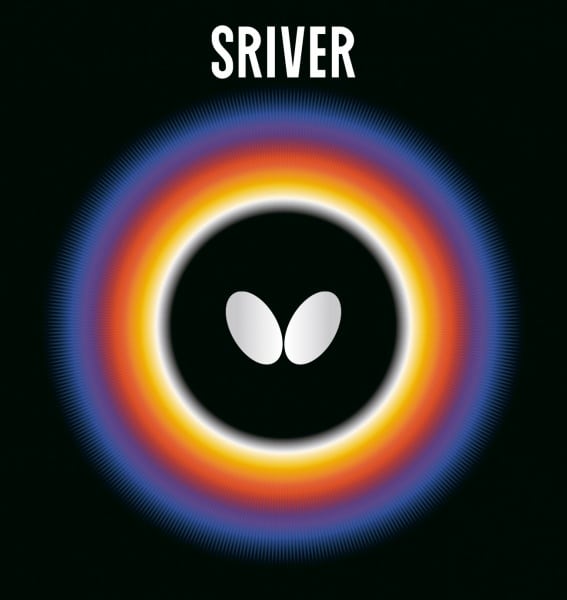 Butterfly Sriver has long been considered a classic table tennis rubber. It possesses a great feel coupled with strong speed and spin. In the late 1970s and 1980s, many world-class players used to use them. There were used because they generate powerful attacks while retaining good ball control. Even today, great players like Germany's Timo Boll still prefers Sriver's Quality.
You can read more about the Sriver rubber by following this link.
2. YASAKA Mark V
A lot spinier as it is really good for looping, push shots, etc…. It's also a very good rubber for blocking. On the downside of things, it reacts a lot to incoming serves. So you would need to work harder for returning serves. After a couple of weeks, you will lose it's maxed grip, however, it remains pretty grippy over time.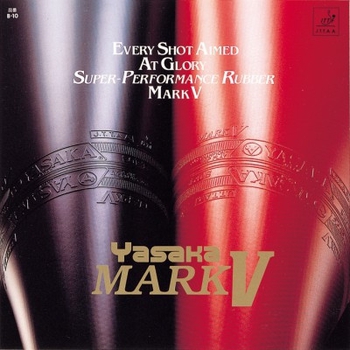 You may read the post of Yasak Mark V or another post of Butterfly Sriver Vs Yasaka Mark V.
3. DHS Tin Arc 3
Product Information
Type: Super Spin
Sponge Surface: Medium
Hardness: 37
Speed: 87
Spin: 88
Control:74
The word Tin Arc is derived from "Speed + Spin" which is the combination of two exclusive DHS technologies that boost up speed and spin play style.
In term of speed, the rubber is well designed to enhance its pimple for fast speed impact.
Regarding spin, DHS Tin Arc 3 is well developed under the concept of strong acceleration for striking by high elasticity sponge technology. The surface of this rubber is super grippy with exclusive DHS technique.
DHS Tin Arc 3 with 38 degrees of hardness is a perfect choice for the top player who loves power, speed, and spin.
Review of DHS TIN ARC 3
DHS TIN ARC 3 is a high-end offensive rubber from DHS. Even though its price seems to be a bit high for Chinese rubber (around $30 – $40), but its phenomenal performance is worth your money. I would say it is the upgrade version of Skyline and Hurricane.
Physically, TIN ARC 3 is a semi-tacky rubber with a slightly distinguishable heavyweight. Your arm may feel a bit more if you continuously use it for too long. According to DHS scale, its spongy hardness is around 38 degrees (medium).
In term of speed, given the fact that TIN ARC is an offensive rubber, it does not perform anything better than other standard offensive rubbers in the markets. I would say its speed is fine but not so impressive (pretty similar to DHS Hurricane 3 but significantly slower than Tenergy series).
However, its shining area is on spin ability. Although it has shorter dwell time and a bit lower throw angle than Skyline, it allows you to create monstrous slow spin ball easier from mid to far distance. It allows you to brush a ball up nicely with greater feeling. In addition, even though it performs superbly on generating the spin, it is not too sensitive to a coming spin ball (which is great for returning serves).
Regarding control, this rubber is simply impressive. It allows you to control the ball superbly from near to far from the table for both distance and direction. DHS TIN ARC3 allows you to block the ball well for both forehand and backhand which is an ideal for counter-attack weapon. However, I would love to use this rubber on a backhand side due to its comparatively low power but very high controllability and fancy speed.
Overall DHS TIN ARC 3 is a very impressive Chinese rubber with a relatively high price. It is a perfect choice for the backhand side of advance to a professional player who is a Chinese rubbers fan.
Recommended Table Tennis Blades for DHS TIN ARC 3
Butterfly Balsa Carbo X5, Butterfly Korbel SK 7, Nittaku Violin, Nittaku Acoustic, Yasaka Advance 3D
Overall Rating 4.6 / 5
You can get the DHS Tin Arc 3 rubber from Megaspin.
4. Friendship Super 729 FX
This rubber is one of the oldest Chinese rubber sheets. It can do almost anything. Hitters, choppers as well as blockers can use it. If you are trying this sponge for the first time, keep the sponge thickness to 1.5 – 1.8 mm and soft for better control.
It can offer a player with strong spin and better control.
Speed: 90
Spin: 90
Control: 90
You can get this rubber from Megaspin.
5. Butterfly Tenergy 05
Regarded as the big gun of the last century for table tennis, this rubber is very fast and has enough spin to bring the ball down on the table when power looping.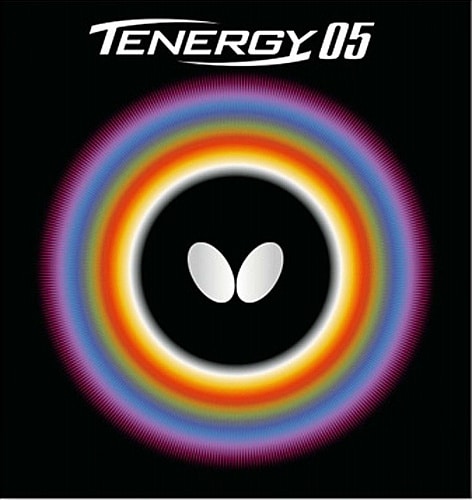 Read more at Butterfly Tenergy 05 Review.
6. DONIC Coppa X3
Person and Walder have both won world championships with this rubber. This is Donic's version of the like of Sriver and the Mark V but it's slightly more powerful and firmer. The quality is unparalleled and if you decide to go to that table tennis rubber, you will enjoy it thoroughly.

Product Information
Type: All-round
Sponge hardness: Soft
Hardness: 37.5
Sponge Thickness: 1.8, 2.0, Max
Donic Coppa X3 Silver is finely developed for a great replacement of speed glue effect. The rubber produces such a nice and loud sound when hitting the ball which enhances user's feeling. It offers you not only immense power but also superb controllability.
Donic Coppa X3 gives you perfect control and paces for active topspin play. It is ideal for all-round players who focus on speed and control.
Donic Coppa X3 Silver performance
Reviews of Donic Coppa X3 Silver
Coppa X3 Silver is one of the most popular all-round Donic's rubbers. It has been widely used as an alternative option of Butterfly Tenergy 05 since Coppa X3 is a bit more cost effective (approx $USD 50).
Physically, Donic Coppa X3 is a lightweight rubber that comes with soft spongy offering you with a soft touch. Unlike Chinese rubbers, this is a non-sticky rubber which will give you a lower throw angle.
Regarding speed, while Donic Coppa X3 offers you quite a decent speed, it is slightly less powerful than Butterfly Tenergy 05 since the Coppa X3′s spongy is much softer. However, I believe that its speed is sufficient for all-round play style. If you push a little bit more effort, you can generate a good killing shot since this rubber already offers you very high precision.
In terms of control, Coppa X3 offers you very superb touch, feel, consistency and stability. It is one of the most controllable rubbers from Donic and significantly far beyond Butterfly Tenergy 05. Given the fact that it comes with soft spongy, it allows your bat to absorb the spin and power from your opponent very well.
In other words, it is not so sensitive to your opponent's spin ball. It is also an ideal for the defensive playstyle. You can defense with almost effortless. It allows you to block the ball from any ranges and direction easily.
Unlike Butterfly Tenergy 05, Donic Coppa X3 is very forgiving rubbers which means that it allows you to return a nice ball even with imperfect technique or strokes. Even though this rubber is great for all distance, it is more suitable to play with close to the table area.
Regarding spin ability, Donic Coppa X3 also shines on the spin area but less effective than other super spin rubbers, such as Donic Acuda S3, or even Butterfly Tenergy 05.
Coppa X3 offers you pretty decent dwell time but with low throw angle. Even though it is reasonably great for sidespin and topspin loop, it's spin power for serves seems to be a bit weak. However, since it offers you a large dwell time, it will not be a big problem for skilled players.
Overall Donic Coppa X3 is a very impressive rubber especially for the one who loves great controllability. It is highly recommended for intermediate to professional level players who come with a bit high budget.
Recommended Table Tennis Blades for Donic Coppa X3
Butterfly Timo Boll ALC, Butterfly Korbel SK7, Butterfly Michael Maze
Overall Rating 4.6 / 5
You can get this rubber from Megaspin.
7. DONIC Acuda S3
This is an offensive rubber with soft to a medium sponge and is also comparable in speed to the Sriver, Mark V and Mendo. It can be used by anyone regardless of your level.
Product Information
Type: Super spin, All-round
Hardness: Soft
Surface: Spin-Elastic
The Acuda S3 is one of the Acuda series that are famous for their magnificent spins. The extra soft sponge features effective speed for a powerful spin and positive block with the impressive feel and perfect sound.
Donic Acuda S3 Performance
Review of Donic Acuda S3
The Acuda S3 is an allround table tennis rubber from Donic. It is one of the Acuda Series which are well known for the excellency of spin features. The Acuda offers you the least speed and power in the series in exchange to the best controllability. Due to the softer sponge, it is significantly slower than Acuda S1 while its controllability is immensely better.
Regarding its spin power, it offers you an incredibly great amount of topspin for both drive and loop, especially from mid to far distance. Even though it seems to have relatively less spin power and lower throw angle than its fellow, Donic Barracuda, it offers you even better control and paces. It is the best if you love slow-powerful spins play.
Similar to Barracuda, it is a very forgiving rubber that gives you an extra errors margin which means you can potentially return a fine shot even with imperfect strokes.
Due to its monstrous controllability, it is fantastic for both passive and active counter block. It allows you to return the ball from near to far distance precisely. In addition, it is also great for a smash with excellent feel and sound. However, it is a relatively slow table tennis rubber for offensive play style, you may need to put a little extra effort to perform a killer shot.
Since it has relatively less power but shines on control and spin, it is commonly used for the backhand side.
Overall this rubber is perfect for allround players who focus on the spin area. It is not the best for a very aggressive attacking player (OFF+) nor a hardcore aggressive spin play.
Recommended Table Tennis Blades for Donic Acuda S3
Xiom Hayabushi, Xiom Alexo, Butterfly Sardius, Nittaku Tenor
You can get this rubber from Megaspin.
8. Xiom Sigma II Euro
This is an offensive rubber, which is a little grippier than other rubbers. The sponge is built with carbon which means that its winning trajectory and can offer players with the extra energetic spin.
If you happen to use speed glue, it won't necessary as this rubber is integrated with built-in speed glue effect technology. This rubber can cost you more compared to its counterparts but it can be worth the price for the quality it provided.
Product Information
Type: Offensive
Hardness: Medium
Xiom Sigma II Euro is integrated with built-in speed glue effect technology.
INTERNAL MECHANIC BOOST (IMB)" TECHNOLOGY FOR THE MODERN CLOSE-TO-TABLE STYLE HYPERDYNAMICS OF THE WORLD-DOMINATING CARBO SPONGE WINNING TRAJECTORY WITH EXTRA ENERGIZED SPIN
Sigma II Europe uses the professional version of IMB enhancing the control of spin's magnitude.
Sigma II Euro Performance
Review of Xiom Sigma II Euro
Xiom Sigma II Euro is a superb offensive table tennis rubber. It has been regarded as one of the best rubbers from XIOM, or possibly in the market. Since it is built in with the speed glue effect (like Butterfly Tenergy series), it offers you extremely fast speed while it is still controllable (for high-level players).
It also shines in the spin area. You can generate heavy topspin loop and drive with relatively less effort.
Regarding backspin, its chopping ability is second to none. It produces a very heavy backspin ball with very low bounces.
However, since this is a strong offensive table tennis rubber, one drawback is its performance against the block. The blocking ability is not the best, but still acceptable.
Overall, this is a very cost effective table tennis rubber when compared to other brands (35 – USD$45 ). It is very recommended for an offensive high level to professional players.
Recommended Blades for Xiom Sigma II Euro
Xiom Aria, Butterfly Korbel, Nittaku Violin
Overall Rating: 4.8/5
You can get this rubber from Megaspin.
9. Andro Rasant Beat
This rubber is featured with low launch angle and is very light. It is very good in term of performing the blocking stroke. It is an excellent rubber which offers a very direct play.
The Andro Rasant Beat is of medium speed. You will get enough control with it. If you are good at playing topspin, this rubber can just fit you as it can give you with easy high spin. The hitting sound is quite nice.
You can get this rubber from Megaspin.
10. DHS Hurricane 3 National
This rubber has great spin and control as well as being able to produce heavy spin loops, heavy pushes, and chops. It's also great for serving although the surface seems to look a bit dirty for some reason.
I put it on Xiom V1 Quad Cpen blade with ONLY ONE THIN LAYER OF DIANCHI SPEED GLUE. No booster or any other special treatments. My playing style is a one-side Cpen loop/quick attack. I could do an aggressive block and backhand attack against common sidespin, backspin, and topspin.
It is not a good rubber for the people who are used to non-tacky rubber with/without cake sponge, but for tacky rubber fans, it might be good. How good is it? I am not sure, maybe better than the best, or only above the average.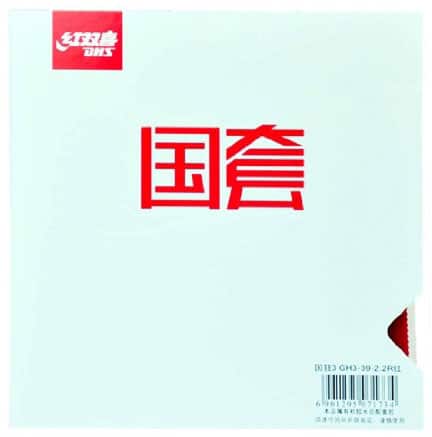 Speed and Power:
My 39-degree blue sponge H3 is not extremely fast rubber, though I hit many fastballs with it. The reason is the blade itself. V1 quad blade is a really hard and fast weapon, which saves me work to make more speed. But BS H3 is definitely better than 40 degrees common Neo H3 rubber in terms of speed and power.
I used Neo H3 on my DHS 506, Xiom S7 Hinoki and Xiom V1 Quad blades, 40 degrees Neo H3 shows wild performance while BS H3 creates great power when I want. That is it, a rubber that trustily generates proper speed and power I need in training and match.
Spin:
The top sheet of NEW VERSION blue sponge H3 national rubber is not as tacky as an old version; it is same to common Neo H3 while some players complain that both common Neo and non-neo H3 are not as tacky as before. But yes, it is still tacky rubber, will never be defined as semi-tacky.
BS H3 is so easy to make a spinning loop, especially "modern topspin" loop that emphasizes forward power. DHS means to decrease the tackiness of its products in the pastime to keep up with today's trend in a table tennis game. I think DHS is successful at this point.
BS H3 has a higher limit on the spin when I hit with power, not like Neo H3 or H3 provincial rubbers, and even better than other high-end rubbers like Joola Rhyzm! It seems my opponents did not think the balls were very spinning when I neither thought the curve clearly showed "spinning signs". Fine, I do not know why, but I like the results.
Control:
I love the feeling of BS H3 rather than any other rubbers I have used! I do not over glue non-neo H3 rubbers, so I am not sure about the glued feeling. But BS H3 improves my game very much due to its super good control or feeling to a great extent.
Now I could push much better than before, especially some short backspin at my backhand; I am confident to finely adjust my paddle or wrist to persuade wider placement and to make a softer and hard block and backhand attack.
The reason might be GEARS of BS H3, which is the key to ensure this rubber is easier to play. I believe BS H3 is very linear and has more gears than most of the rubbers in the market without a booster!
I have to say this rubber is really what I am looking for, it is a tacky top sheet with a classic non-cake sponge but very dynamic in Hurricane family without the requirement of booster or gluing! It is not vibrating or feels hollow like many German rubbers, but seems like a Chinese rubber with sweet tastes of Japanese rubber, I mean BS H3 39 degree is not as stiff as classic Chinese rubbers.
It is natural that pro players do not need more power or speed from the rubber as table tennis fans do, since they are very good to make a powerful shot with much common equipment, but they do need ones that ensure fine adjustment and clear response in high-speed game.
For myself, I do not think BS H3 rubbers will make my game much better, neither any rubber nor blade. To improve my game, I must do drills and train for a longer time.
What BS H3 does is to ensure a large room for us to improve stable, when we cannot find any rubber or blade that will perfectly hit the ball automatically.
You can get this rubber from Megaspin.
Related post: