I went searching on the internet and also looked at few forums to come up with a list that most people refer to as the best table tennis rubber. If you feel like you want to add your own rubbers to the list or you disagree with my list, don't hesitate to use the comment box to project your opinion.
Get The Right Table Tennis Rubber For Yourself
As a serious ping pong player, you should pick the good rubber that best suit your playing style. If you are having the wrong rubber attached on your blade, your overall playing style may get restricted which may cause you not able to play at your optimum level. Thus, it is good for you to know the right one.
Here are a list of 10 rubbers that being used by most of the professional players, you can check them out and get some insight.
Butterfly Sriver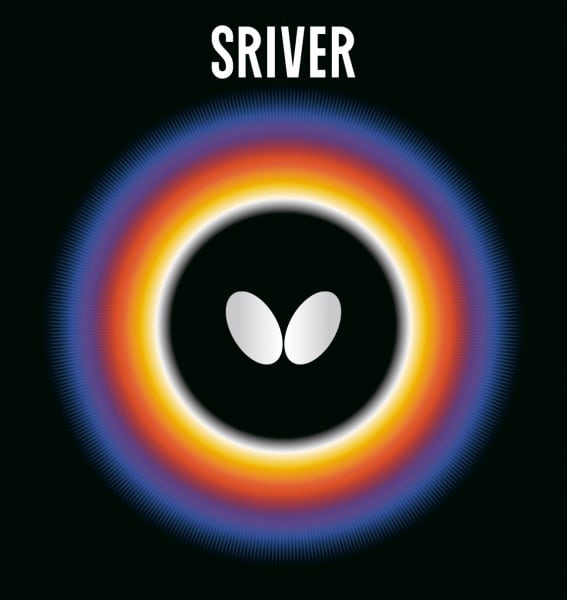 Butterfly Sriver has long been considered a classic table tennis rubber. It possesses great feel coupled with strong speed and spin. In the late 1970s and 1980s many world-class players used to use them. There were used because they generate powerful attacks while retaining good ball control. Even today, great players like Germany's Timo Boll still prefers Sriver's Quality.
YASAKA Mark V
A lot more spinier as it is really good for looping, push shots etc…. It's also a very good rubber for blocking. On the downside of things it reacts a lot to incoming serves. So you would need to work harder for returning serves. After a couple of weeks you will lose it's max gripiness, however it remains pretty grippy over time.
You may read the post of Butterfly Sriver Vs Yasaka Mark V.
STIGA Mendo MP
This rubber is recommended if you want something more suited for attacking players. The rubber has more speed and spin than the Sriver type rubbers. It's also less bouncy and if you use it in conjunction with speed glue, it gets really fast. This rubber is a great alternative to Sriver.
Friendship Super 729 FX
This rubber is one of the oldest Chinese rubber sheets. It can do almost anything. Hitters, choppers as well as blockers can use it. If you are trying this sponge for the first time, keep the sponge thickness to 1.5 – 1.8 mm and soft for better control.
It can offer player with strong spin and better control.
Speed: 90
Spin: 90
Control: 90
Butterfly Tenergy 05
Regarded as the big gun of the last century for table tennis, this rubber is very fast and has enough spin to bring the ball down on the table when power looping.
Read more at Butterfly Tenergy 05 Review.
DONIC Coppa X3
Person and Walder have both won world championships with this rubber. This is Donic's version of the like of Sriver and the Mark V but it's slightly more powerful and firmer. The quality is unparalleled and if you decide to go for that table tennis rubber, you will enjoy it thoroughly.
Read more at DONIC Coppa X3 Review.
DONIC Acuda S3
This is an offensive rubber with soft to medium sponge and is also comparable in speed to the Sriver, Mark V and Mendo. It can be used by anyone regardless of your level.


You can read more of this rubber at DONIC Acuda S3 Review.
Xiom Sigma II Euro
This is an offensive rubber, which is a little grippier than other rubbers. The sponge is built with carbon which mean that its winning trajectory and can offers players with extra energetic spin. If you happen to use speed glue, it won't necessary as this rubber is integrated with built-in speed glue effect technology. This rubber can cost you more compare to its counterparts but it can be worth the price for the quality it provided.
Andro Rasant Beat
This rubber is feature with low launch angle and is very light. It is very good in term of performing the blocking stroke. It is excellent rubber which offer very direct play.
The Andro Rasant Beat is of medium speed. You will get enough control with it. If you are good in playing topspin, this rubber can just fit you as it can give you with easy high spin. The hitting sound is quite nice.
DHS Hurricane 3 National
This rubber has great spin and control as well as being able to produce heavy spin loops, heavy pushes and chops. It's also great for serving although the surface seems to look a bit dirty for some reason.