Among many online stores, today include Walmart and Amazon. In the USA and other places as well, many people prefer Walmart compared to Amazon. Walmart is more popular and has physical stores in the USA. China, Canada, and other areas.
As the world's latest retail store, Walmart is famous for its consistently low price policy. There are an estimated 260 million people go to Walmart stores or website to buy things.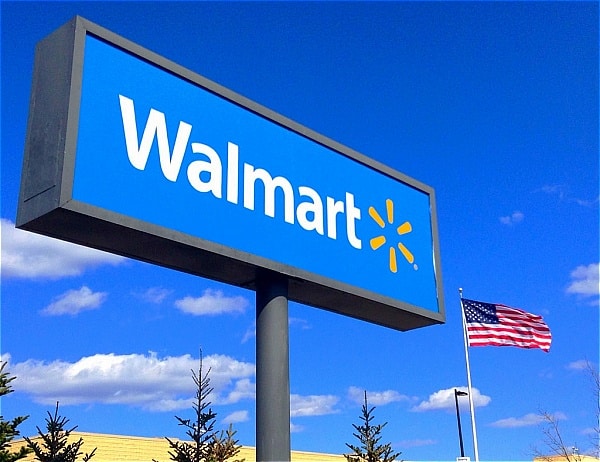 You can walk in and out of discount department stores and hypermarkets at any time of the day. Just like Amazon, Walmart is a leading seller of table tennis equipment. This article explains the pros and cons of buying table tennis equipment like paddles, balls, nets, and tables.
PROS of Buying TT Equipment at Walmart
1. Walmart stocks all types and brands of table tennis equipment. Unlike Amazon, where a product may not be available for shipping, Walmart is the real deal. You cannot miss a product at Walmart.
Brands like Eastpoint, Joola, Butterfly, and Stiga, among others, are stocked in Walmart. It has various tables, paddles, bats, rubbers, nets, and table tennis accessories.
2. Walmart leads in offering low prices of table tennis equipment. Compared to eBay, Amazon, and other online sellers, Walmart offers equipment at low prices.
Despite the low prices, the equipment is of high quality as it is sourced directly from the manufacturers. They also have a shipping period that takes at least 2 days. Prices are even lower during Walmart Black Fridays.
3. Seasonal offers. During Black Friday, all products in American stores are significantly discounted. Walmart discounts on all products, including table tennis equipment, can be ferocious!
DealNews.com found that Wal-Mart is one of the top five retailers offering the best deals throughout the week, from Black Friday to Thanksgiving.
In addition to winter, the hot July is also the peak season for Walmart.
4. Better online deals and a quick to navigate website. Whether you are tech-savvy or not, it is not that difficult to navigate through Walmart's website. You only need to search using product type, category, or the name of the product you are looking for.
You will get related products and choose your product from the list. Besides, in Walmart, the better online deals help you save more on every product you purchase. Popular table tennis items can be quickly accessed through the website.
5. Many physical stores. Walmart is a huge employer and has physical stores all over. It has huge stores that house a variety of products. Physical stores mean that you can either opt to purchase from the website or through their stores once you search for your product online. You can order your item from any nearest store.
6. Reduced shipping fees. In Walmart, you land on low shipping fees. Some products are even free to ship. There is also a free option for storing shipping and picking up the products at the nearest local store. It means that you can order and pay online and then pick up the product from a physical store.
7. Price matching policy. One good thing about Walmart is its price matching policy. If a Walmart table tennis product's price is not the lowest, you can also get a more favorable price through this price matching policy.
For similar table tennis items, as long as there is a merchant cheaper than Walmart, Walmart will offer you the same price that the other merchant is selling. This method can help you to buy the most affordable table tennis equipment.
8. Good packaging. If you are buying the table tennis equipment from Walmart, you can expect them to be delivered to your doorstep in good shape. Walmart takes good care of the items that they ship to customers, so they will always make sure the packing is good enough without damage during shipping.
9. Well-trained and experienced staffs. If you visit a Walmart store and have questions about table tennis equipment, the store staff will help you out. Most of the time, the staff will be accommodating and willing to explain what they know about that particular equipment.
They are well-trained, and they have specific knowledge of the items.
CONS of Buying TT Equipment at Walmart
1. Delayed shipment. Shipping a purchased product to a particular store can take longer than expected. It happens when you shop online and store the shipping to collect in a specific store where the item may not be initially present.
2. Walmart does not ship outside the United States. There are some table tennis products that Walmart didn't ship internationally. Therefore, even you have identified table tennis equipment that you want to buy, but you are staying outside of the USA, then you may not be able to buy that equipment.
Walmart started working with USGoBuy, a company that helps ship Walmart items out of the USA worldwide. However, the service does not offer comprehensive coverage yet. You will need to inquire with them to find out if the gear that you intend to buy is shippable to your country or not.
Conclusion
Get a variety of table tennis equipment from Walmart! You can purchase online and pick the equipment in your local Walmart store. Returning defective equipment is also easier as you can walk into any store and raise your claim. Save money and live better by buying paddles, tables, balls, nets, and Walmart blades.
You can save on both energy and money to find the equipment you want by visiting your nearby Walmart store if you live in the USA. You can also search on Walmart's online store and make a price comparison.
If the price shown on the Walmart store is cheaper than the cost of the equipment sold in the store, You show the cashier's receipt, and they will rebate back the variance of the money to you.
Related post:
Getting Right Table Tennis Training Equipments