Table tennis is a game that demands extreme talent and focus. True aficionados know how important a table tennis case can be, in addition to other key equipment like paddles and rubbers. The market is jam-packed with different varieties of such products, which is why we've laid the best ping pong paddle cases here for you. 
There are many brands for racket cases in the market, and every different case has its pros and cons. Both price and looks play a role in the buying process – but don't worry as some high quality cases come at a surprisingly affordable price.
There are several factors to consider when choosing a table tennis case for yourself, such as how many rackets you have to carry and whether there's room for ping pong balls. We go over the cases that, in our opinion, offer the best bang for your buck.
What to Keep in Mind When Buying a Table Tennis Racket Case 
Cases come in distinct shapes and sizes. The best way to know more about this is to check them out for yourself online. This will also allow you to cross-check prices and read through reviews.
The critical factor in picking your first case, whether that's a hard table tennis case or a table tennis bag, is the quality of the product. Don't be swayed by cheap prices – a high-quality quality will serve you for many years and more than make up for its cost. You will only spend more on new products if you purchase a cheap racket case that wears out quickly. 
But why would you need a case at all? And what kind of case of should you get? Let's quickly go over that and some more key information before we proceed to a list of the best cases.
Why Do You Need a Table Tennis Racket Case?
While many players first rightly focus on buying the best table tennis rackets, cases should also feature on their shopping list. It's important to maintain your racket and ensure that they have the same level of quality as when you first bought them. The rubber, when exposed to light for a longer time, will wear off, so caring for the racket is necessary.
The money you spend on the racket should reflect the upkeep it requires. More expensive rackets demands more care, as well-maintained high quality rackets will last you years. Fortunately, maintaining the racket is straightforward, but there is a proper procedure to follow.
Maintaining Your Table Tennis Case
Your table tennis rackets must be cleaned only with water and a fresh cloth, because official rules do not permit chemicals on them. Cleaning your blades with fresh water using a clean cloth every once in a while is more than enough to maintain the condition.
Size and Shape – Oblong vs. Racket
Some table tennis case brands include Butterfly, Stiga, Killerspin, among many others. Before buying one, you need to know what your racket's size and shape is. In general, you get table tennis cases in both oblong shapes and racket shapes.
An oblong-shaped cover offers more space and you can use one case to stores two rackets. They also often have insulation foam fixed inside that offers more protection.

Racket-shaped cases cover the racket and can be very handy, as they can be can carried on your back. These cases do not usually offer any insulation.
The Best Ping Pong Paddle Cases
#1. Andro Fraser Double Case – Blue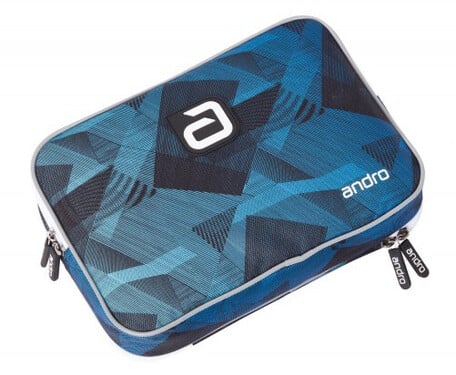 The Andro Fraser Double Case lets you store two rackets in a solid rectangular case that has thick padding. Made with 100% polyester, the case features a zipper that covers three sides. This case is available is also available in red.
#2. JOOLA Vision Safe Double Racket Case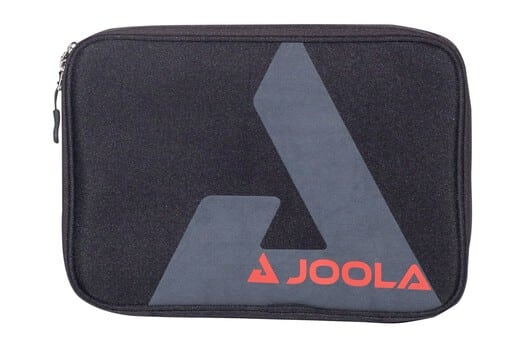 The JOOLA Vision Safe Double Racket Case is a professional quality case that comes with two separated internal compartments. In addition, it comes with a thick foam padding to protect your equipment. You can also store smaller accessories in a secondary compartment. 
#3. Butterfly BD Tour Case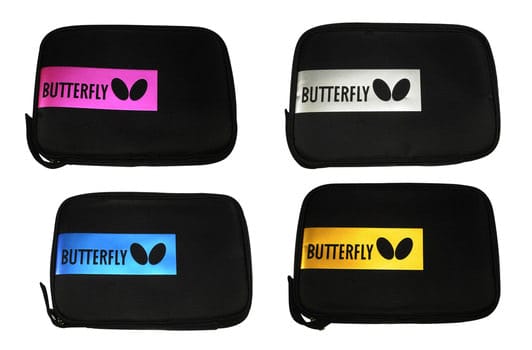 Made from heavy duty nylon, the Butterfly BD Tour Case is an excellent case with good padding on both the front and the back. You can store up to two rackets and four balls in an individual case.  On top of that, there's space to store small accessories! The case is available in four colours: rose, silver, yellow and blue.
#4. Killerspin Memory Book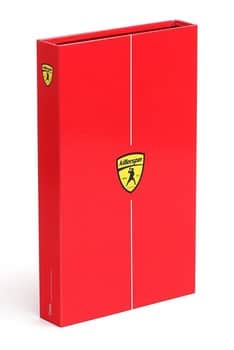 This one's a little different. The Killerspin Memory Book, which comes in both red and the more expensive leather variant, is one for the real table tennis enthusiast. Not only can you store a racket, but you also have space to track scores, and for signatures and personalized messages! 
#5. Donic Persson Single Bat Cover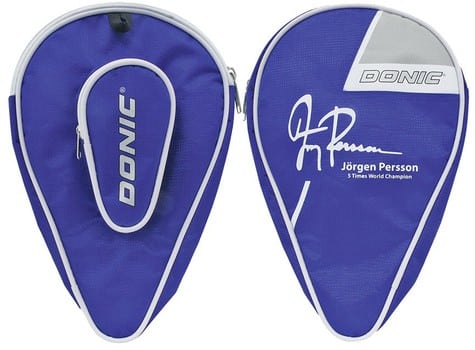 The Donic Persson Single Bat Cover case is an affordable case that lets you store one bat and up to 3 table tennis balls. It is made of long lasting PVC with an inner lining to keep your racket safe from damage.
#6. Butterfly Melowa Full Case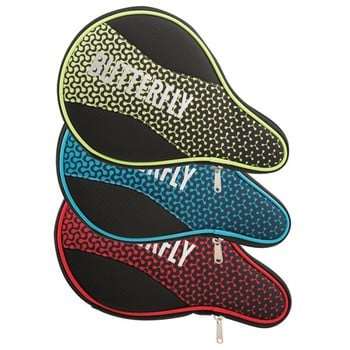 The Butterfly Melowa Full Case is a trendy racket shaped case that comes in three colors: lime green, blue and red. Each case can accommodate one shakehand or penhold racket, which is protected by padded panels on both the front and the back. The case itself is made of heavy duty nylon.
#7. Andro Salta Double Racket Case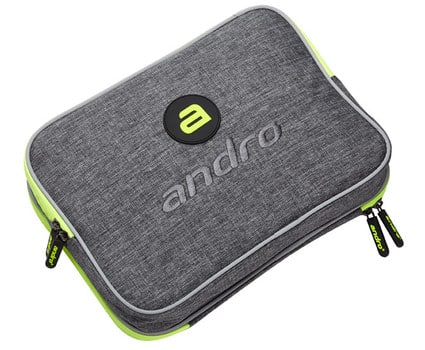 Available in grey, neon and green, the Andro Salta Double Racket Case is a high-quality case made of polyester. The case is spacious and comes with good padding to keep your racket safe.
#8. Butterfly 2020 WTTC Tour Case