These days, when most people hear the word "accessorize", the latest clothing fashions and home decor come to mind. But it's not all belts, jewelry, and mantel clocks. For registered competitive players and an increasing number of recreational players, accessorizing means getting their hands on the best ping pong accessories to improve your game.
If you are new to the ping pong game, it might surprise you to know that it's not just paddles, rubbers, blades, and balls. There's a whole world of table tennis accessories out there waiting to be discovered!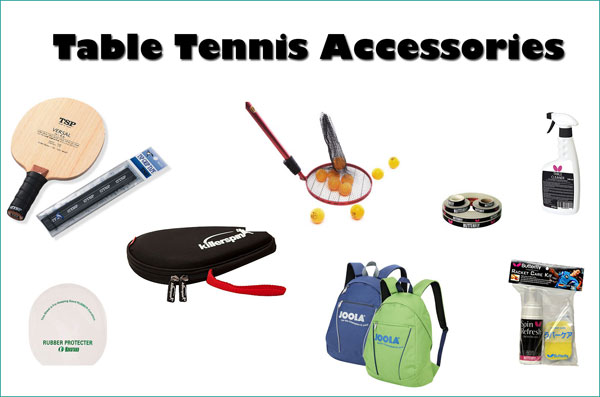 What Are Ping Pong Accessories?
Ping pong accessories are optional items you can purchase to either enhance your training, performance or to improve your look. Now what this includes will vary quite a bit depending on who you ask. What someone considers essential might be entirely optional in another player's eyes. For instance, opinions might digress regarding whether table tennis shirts or robots are essential for a player.
This is why in this article we will focus on items that everyone can agree are accessories. You'll probably struggle to find these in a store so we have provided links for the table tennis accessories online.
What Accessories Do Table Tennis Players Use?
Table tennis players use lots of accessories to get the most out of their training and to look the best they can. In the training department, this means they use a lot of functional equipment such as ping pong cases and pickup nets. Multi-ball training forms a part of all elite players' regiment, and even the players themselves have to take turns to collect up all the balls.
On the other side of things, most table tennis professionals have sponsorships. This means they get free equipment and use branded items to help advertise their sponsors. This is why you will see pros with branded towels, wristbands, bags, and the like.
What Do Ping Pong Players Need?
It's important to distinguish between what you need and what you want. Most accessories are great but entirely optional.
Besides the clothing essentials of a shirt, shorts, and shoes you will need:
Two rubbers
A blade
Glue to adhere your rubbers to your blade
A ping pong table
The Best Ping Pong Paddle Accessories
Rubber Cleaner — JOOLA Clipper Foam Rubber Cleaner With Sponge 100ml
After a lengthy training session, your rubbers get pretty dirty. Balls end up on the floor and this dust and dirt makes its way back to your rubbers. All it takes to remove this build-up is a quick spray and wipe from any rubber cleaner. The Clipper cleaner by JOOLA has a sponge included and lasts a long time.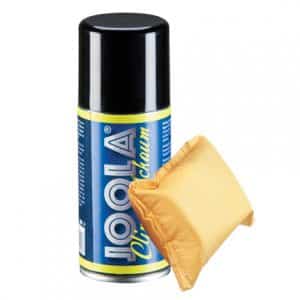 Varnish — REvolution 3
Blades are expensive pieces of equipment and if you want them to last a long time they need to be adequately cared for. Varnish provides a barrier between the blade and rubber during the gluing process. This protects the blade from splintering when you change rubbers.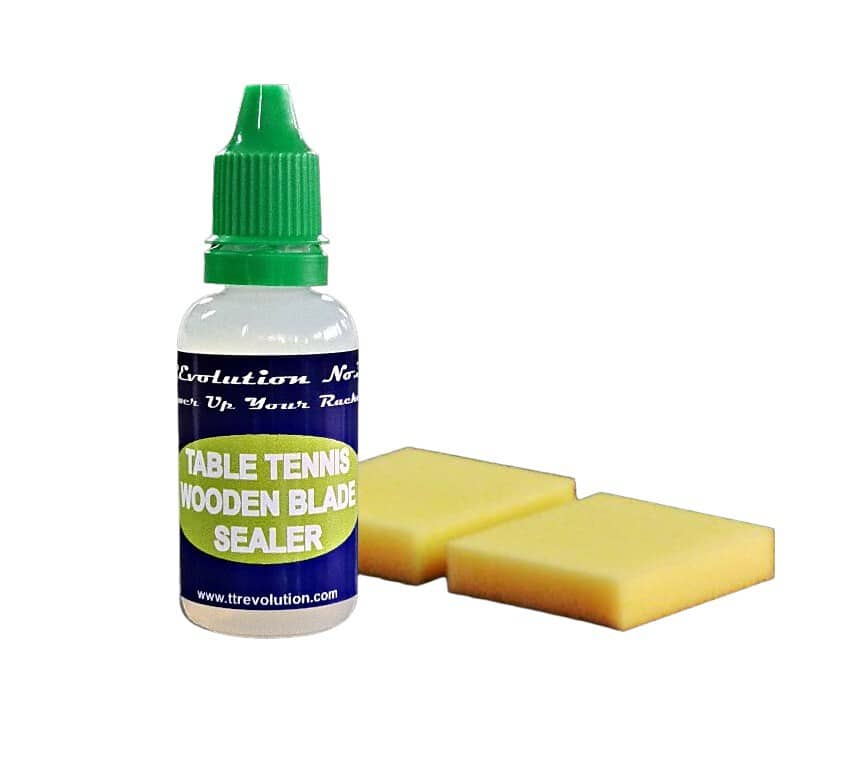 Edge Tape — Donic
You use edge tape to protect the edges of your rubbers. After repeatedly hitting the table and your body the edges of your bat can become quite worn. Edge tape helps prevent your rubbers from eroding which keeps them looking in good condition. It also provides your blade with some protection. There are loads of different kinds of edge tape to choose from, you might want to color match your edge tape with your blade if you're particularly artsy. We like this minimal edge tape by Donic.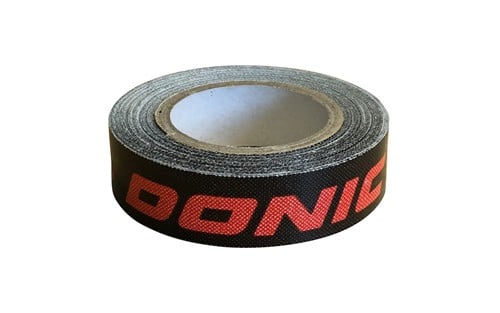 Grip Tape — Butterfly
Nothing says you're the real deal like some grip tape on your handle! Besides looking badass, grip tape is easier on the hands than wood and helps to prevent chaffing. It secures in place with self-adhesive to ensure it remains tight.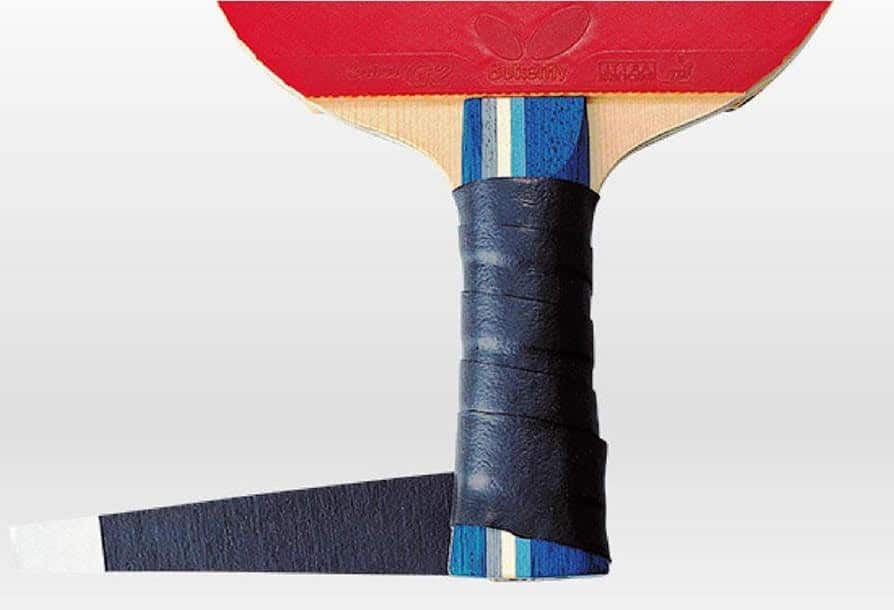 Rubber Protectors — Butterfly Rubber Film III
You apply rubber films after you clean your rubbers of dust and dirt. They provide a useful barrier until you next break your bat out for a session. This helps prolong the lives of your rubber sheets so that you don't need to replace them as often.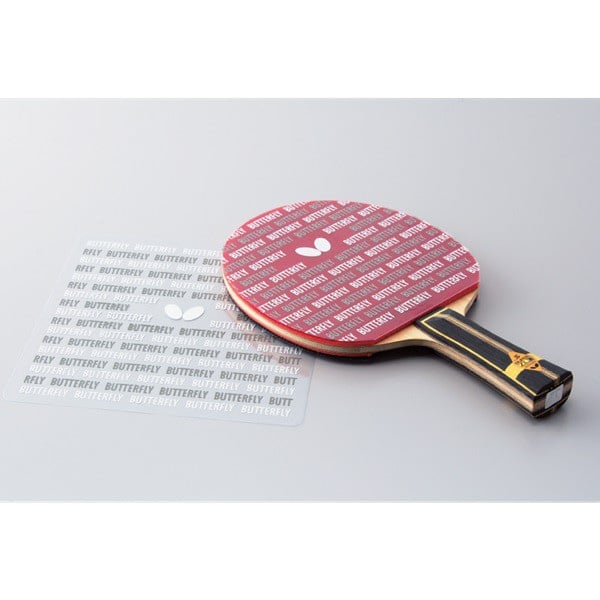 Paddle Case — Ilueight Case Pearl Pink
Table tennis cases provide much-needed protection for your bat. You shouldn't keep your bat loose in a bag, it will surely get damaged sooner or later. This is needless and will only result in you having to replace your precious equipment earlier than you planned. Cases are another area you express can your style. This Butterfly table tennis accessory case is a solid case for all, but you may want something a little more striking like the red Andro Fraser double case.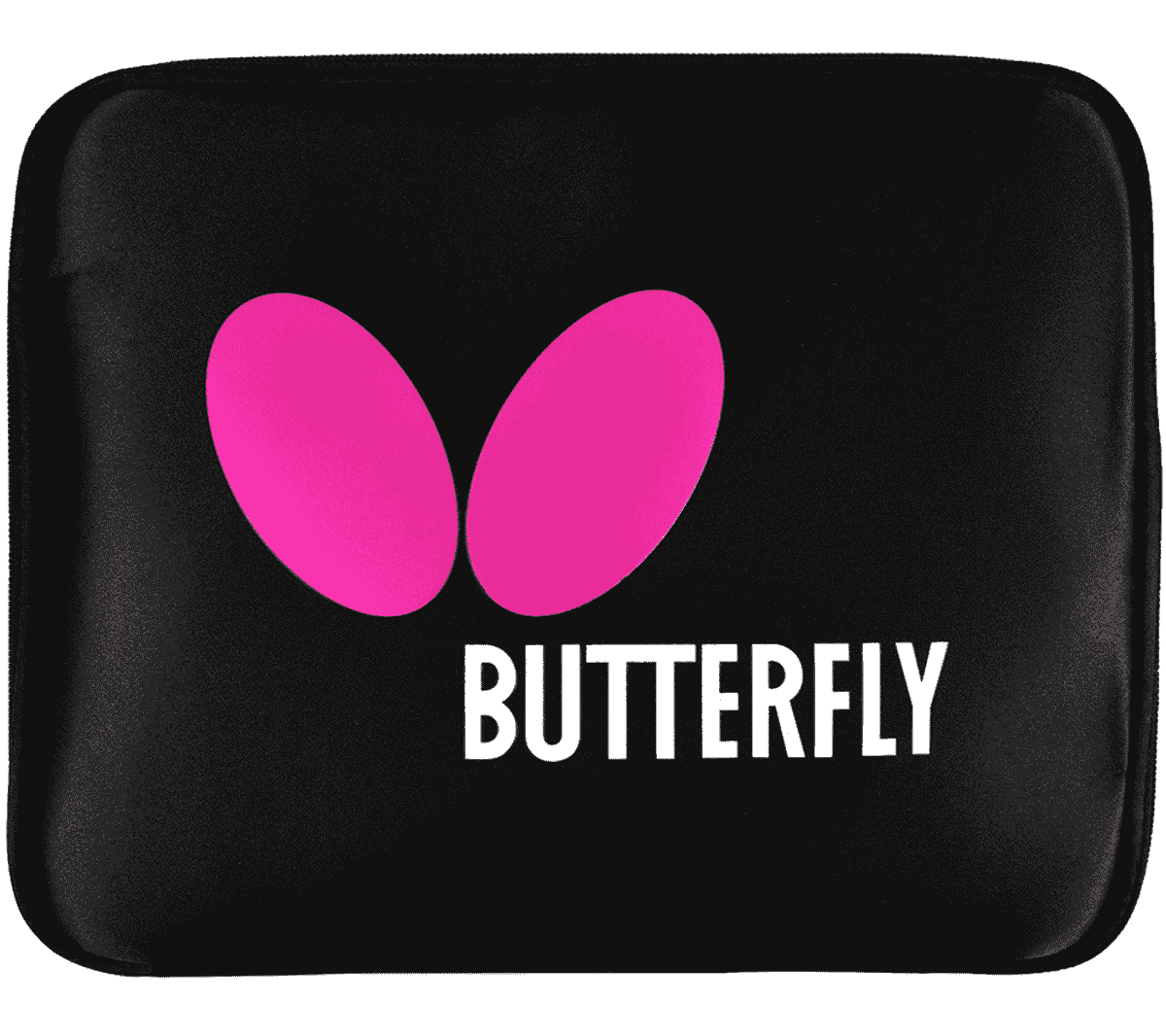 Booster — Falco Tempo Long Booster
Booster is a VOC-free solution that provides your rubber with a speed glue effect. It helps liven up rubbers that lack pace. However, we should note that it is illegal to use in sanctioned events. Falco Tempo Long Booster provides 8-12 weeks of boost before you need to re-apply.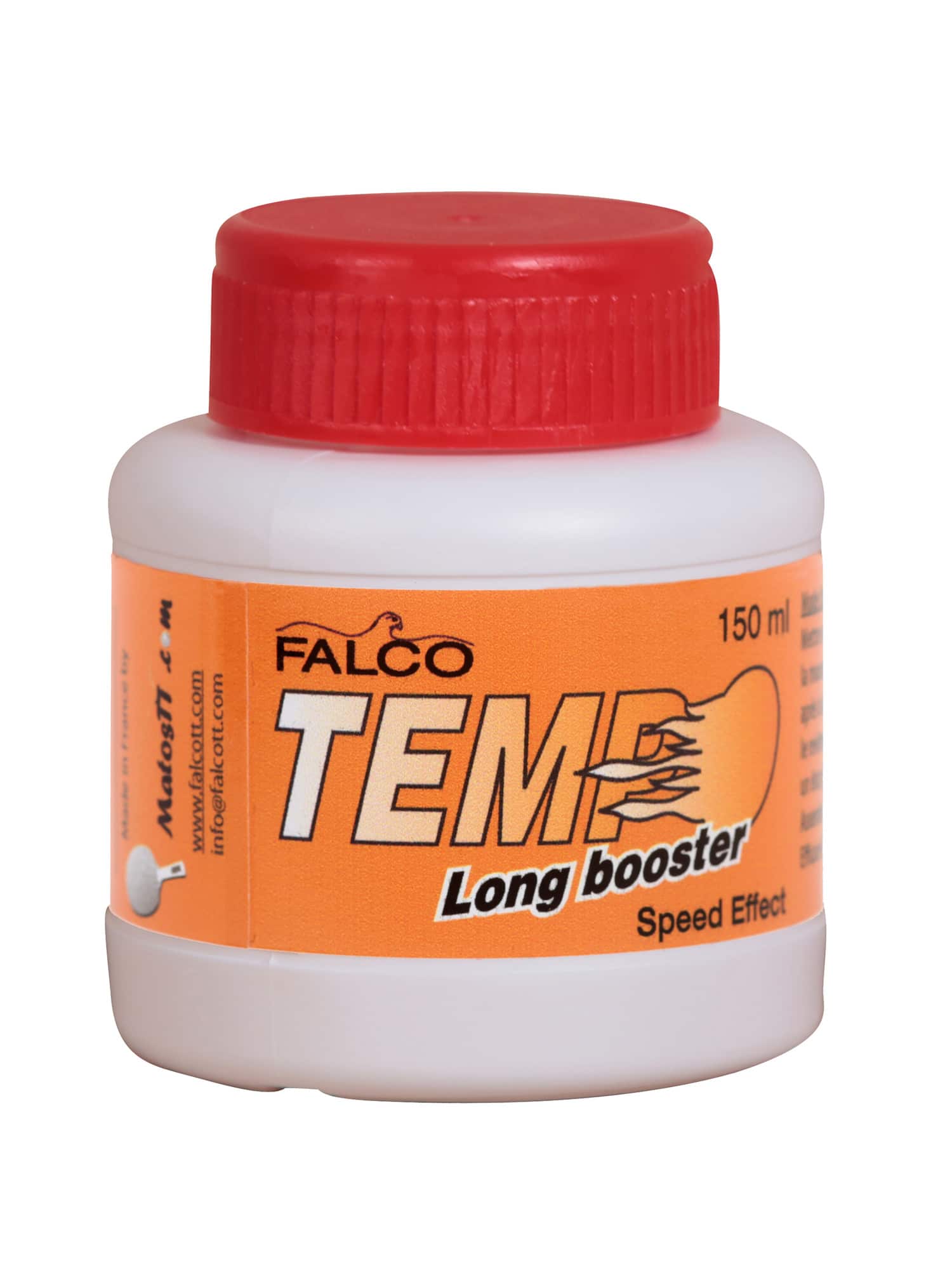 Rubber Roller — REvolution 3 Assembly Roller
Rubber rollers are a very useful ping pong accessory when you glue your rubbers to your blades. At some point or another, most of us have not done a great job gluing and have been left with pesky air bubbles — they are the worst. Rollers help expel the air when you glue your rubbers to your blade which gives them a firm uniform hold.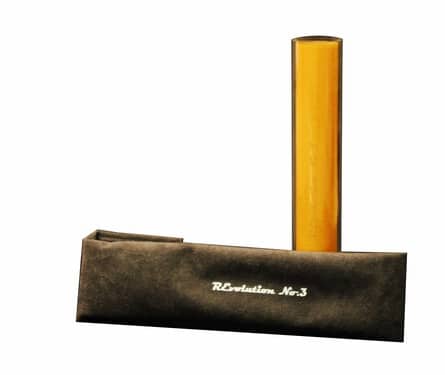 Scissors — REvolution 3 Scissors
If you plan on gluing your own rubbers you'll have to cut them to size yourself as they do not arrive pre-cut. Of course, you can use any old scissors you have around the house, but you might end up doing a shoddy job of it. I even messed up a few rubbers with table tennis scissors the first few times I tried (tip: you can cover it somewhat with edge tape). That's why you should buy a reliable pair of table tennis scissors which makes the process easier. REvolution scissors are strong and curved. The great thing about scissors is you only have to buy them once and they last a lifetime.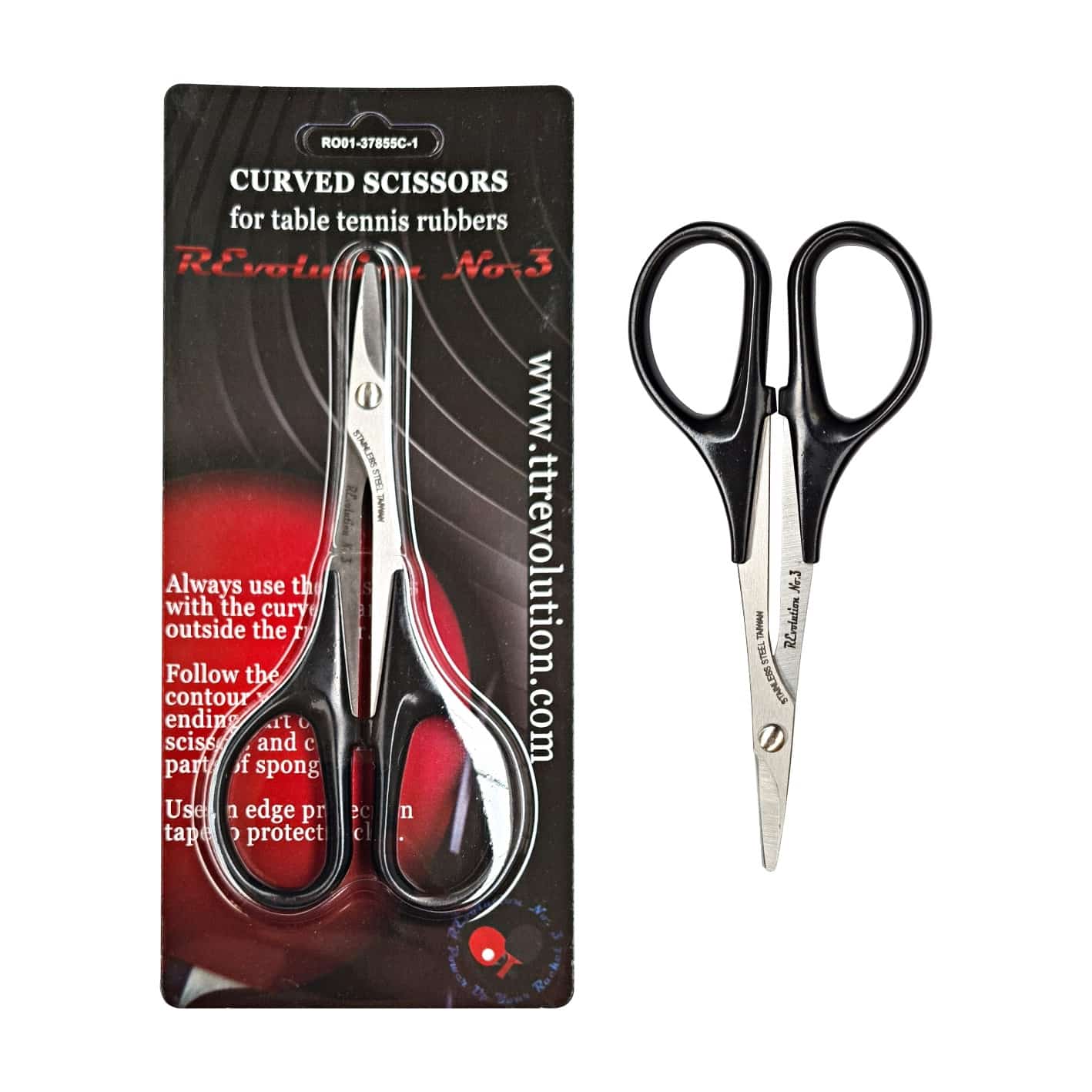 Rubber Press — REvolution 3 Rubber Press
This ping pong gadget is more of a luxury item. When you glue your rubbers you need to apply pressure for an extended period of time to ensure the glue sets correctly. The bond between the rubbers and blade needs to be high-quality or else you might have to rip off both rubber sheets and glue them on again. With a rubber press, you place the head of your paddle into the press and turn the knobs to apply pressure. Then again, you could use a pile of books. We did say it was a luxury item…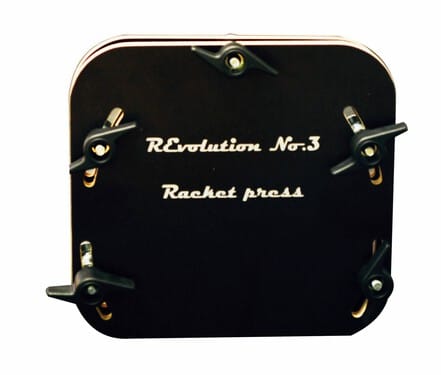 Ping Pong Robot Accessories
Collection Net — Butterfly Collection Net 1
Collection nets help keep balls on the table so that there are fewer to pick up, which makes it a helpful ping pong gadget. These are ideal when you are using robots as vast quantities of balls are involved. However, collection nets are also great for service practice and multi-ball training. This particular net by Butterfly is approximately 2 feet high and works with table-top robots.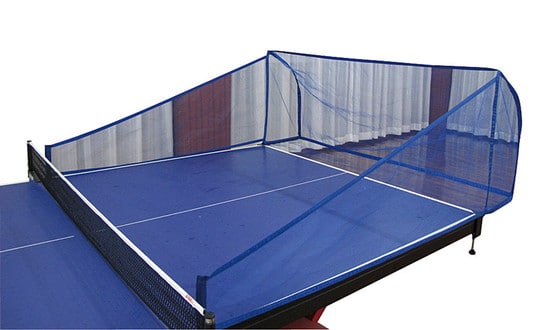 Pick-up Net — IPONG Telescoping Pickup Net
Whether you're into robot training, multi-ball, or you just never go and fetch rogue balls, pickup nets are a great ping pong accessory to take some of the tediousness out of training. Collecting balls is annoying, and it makes our backs hurt. A pick-up net harshly slices the time it takes to pick up balls and saves your back.
The IPONG pick-up net features an ergonomic rubber grip, extendable handle, and has a high capacity to maximize the amount of balls you can collect in one fell swoop.

Ping Pong Table and Net Accessories
Table Cover — JOOLA Table Cover
Covers help protect tables from the elements and are an essential ping pong table accessory. While outdoor tables are built to withstand harsh conditions, a little extra protection goes a long way. They help prevent the collection of water and also keep the surface of the table free of dirt. This cover by JOOLA has the added benefit of fitting tables both in a folded and erected position.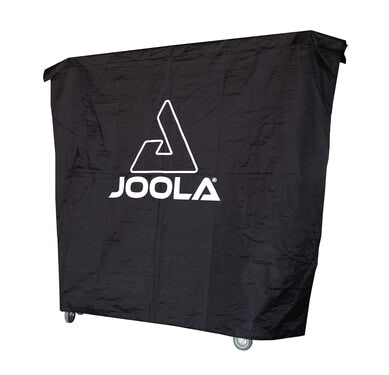 Net Gauge — XIOM Net Height and Tension Gauge
Net gauges help you check that the height and tension of the net have been set correctly. Traditionally, you usually just see them in the hands of umpires, but they are great table tennis gadgets for players too!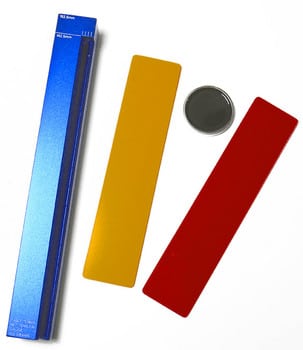 Table Tennis Clothing Accessories
Headbands — Butterfly NL
Headbands help keep the hair out of your face when you are playing. For those of us with long hair, we know how useful this can be. Ping pong involves a lot of level changing so your hair really does get flung around in every direction. Headbands also help keep sweat out of your eyes.
The NL headband by Butterfly comes available in black, navy, and sky blue. One size fits all.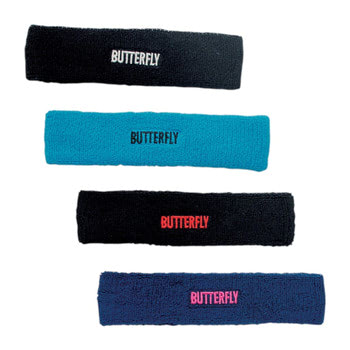 Towel — Butterfly Dignics
Sweat a lot when you play? You need a towel! Dry off in between games with a flashy towel. This is another table tennis accessory to show you are the real deal!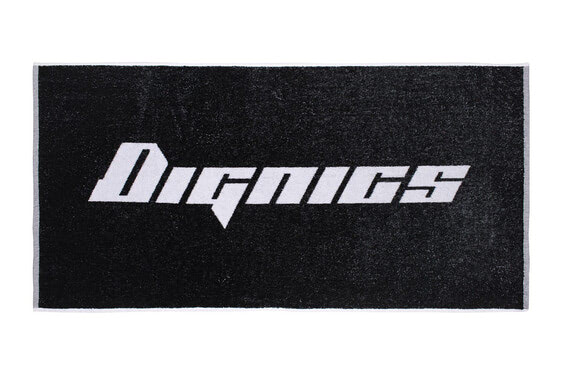 Bag — JOOLA Vision II Backpack
You use Table tennis bags for carrying all of your table tennis stuff, be it clothes, shoes, or indeed any other accessories from this list. Of course, you have tonnes of different styles of bags to choose from. We think the Vision II by JOOLA looks pretty rad.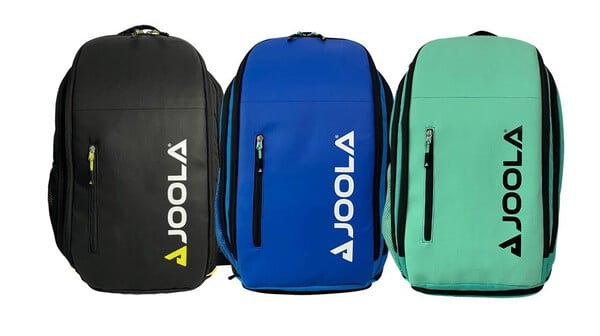 In Conclusion
While choosing the right fundamental equipment should be your main priority, ping pong accessories provide a fun way to enhance your training and express yourself.
By no means are we recommending you go and purchase everything on this list. Far from it. But we hope it has piqued your interest and got you excited to return to the training hall with a few fun accessories to improve your game, or at least help you look good.