Many people love to play table tennis during their leisure time. It is now become a trend for people to buy table tennis table to place in their house so that they can play the game whenever they want.
However, choosing for a suitable table tennis table can be quite hard if you never buy it before and have totally no idea on how to get the right one for you. In order to help you out, I just try to share with you of the information that I know to ease your buying hassle.
Quality of Table Surface
People buying table tennis table of course is to play the game. So the thickness of the table surface is the prime consideration for consumer. Basically the surface can be divided into three categories:
1. The material that making the table:
How good a table response for bounce and elasticity will have a huge effect on the player's performance. Thus, the material used to create the table surface is important to meet the requirement.
2. Table dimensions:
If you are a serious player, you will want to buy the full size table tennis table which constructed in standard dimensions that meet the ITTF standard.
3. Table appearance:
There are side line, end line and the center line paint on the. You need to ensure that the table that you buy will have good paint that the line will not fade easily. Besides, the paint gloss level, the abrasion resistance will impact on the speed and spinning of the ping ball as well.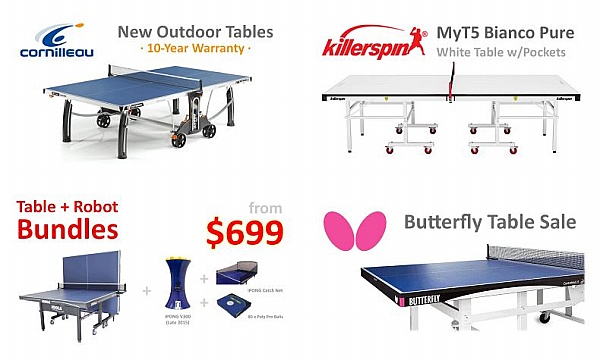 Things to consider when buying table tennis table
The overall stability of the tables During the time of playing the game, the body will inevitably get contacted with the table and this will slightly shake the table. If too much of shaking, this is going to affect the table stability.
Table Safety
For folding table tennis table, if it is of folding status, it shouldn't open itself in the absence of external forces, for safety purpose, the foldable table tennis table should implement with reliably self-locking equipment.
Professional or Recreational players?
If the table is to use to train the professional players, then the high quality table that meet the ITTF (International Table Tennis Federation) standard you should go and buy. If is for recreational players that only want to play for fun, then you can choose to buy cheap table tennis table which is sufficient to fulfill your requirement.
If your house is having limited space to accommodate a table tennis table, then it is best for you to buy non-standard small tables.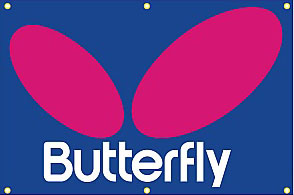 Indoor or Outdoors?
You should get the outdoor table tennis table if you wish to play the game outdoor or you intend to place your table at the backyard of your house. This is for the reason outdoor table tennis tables usually have the top, bottom and sides encapsulated in aluminium with the purpose to make it more resistant against warpage and moisture. Outdoor tables also features with wheels so you're able to fold the table tennis table in two halves and move it easily after play.
Stationary Table or Rollaway Table?
Stationary table tennis tables are usually more stable compare to the rollaway tables that have wheels with it. But stationary table is not recommending for recreational players with limited space in their house. It is more suitable for school or club that has big space to have the stationary table to be permanently set-up in same area.

Compare Table Tennis Tables Price Online
If you already have your budget set, determine if you need an indoor or outdoor table, and have take into account of your house storage, you may now want to check out the different tennis tables that are available. The best way for you to make a comparison would be searching online. There are few famous brands on the market and they included JOOLA, Butterfly and Stiga. You can compare the price and features that available from different brand or different tables that offered by similar brand.

Where to Buy Online?
Amazon
Amazon does have these 3 top table tennis table manufacturers with them. So, you may just buy the tables from there and they will deliver the item to you to safe your time, energy and hassle to go buy at local sport mall and having no idea on how to move this big ticket item back home with you.
Megaspin.net
Another online store that you can consider is megaspin. They did offer all range of table tennis related items with many different brands. You can take a look of the review post that I write about the company.
Walmart
One more places that you can get the table tennis items and relevant accessories with reasonable price is Walmart. You can read the post about buying at Walmart here.
How Much Should I Spend To Buy Table Tennis Table?
Generally, the table tennis table price can vary from $100 to $600. This shouldn't be a lot of money consider of nowadays a lot of technology gadgets can easily cost more than this amount. Besides, with the money you spend on buying a table tennis table, you can expect to have it for a very long time with you without your need to pay any extra to upgrade or change for a new version like gadgets do. Also, you will have a healthy life by playing the game with your friends and family members as this is a good exercise for your whole body.
Thus, if your budget is tight, just go and buy a low price table which may cost you just $100. And if you are having some excess money, then get the higher price one which you may play rather happily by experiencing the quality of the table bring to you.