Like your bat and balls, your table tennis shoes are important pieces of equipment that you should not overlook. A poor pair of shoes can lead to overheating, blisters, or in the worst case, a significant injury. This is why today we will be taking a look at the top Mizuno table tennis shoes that are currently on offer. They are a well-known brand in the space, and I frequently see fellow players flaunting their table tennis shoes by Mizuno in the sports hall.
Why Mizuno Table Tennis Shoes?
While most Mizuno shoes are designed for volleyball or running, they actually serve as pretty great table tennis shoes. This is because their volleyball shoes are much lighter than other brands, and having a pair of lightweight shoes is the most important quality in table tennis. They also have many low-top models available, which increase your ability to move laterally.
And of course, their focus on breathability is a great fit for table tennis as the need for ventilation is similar compared with volleyball and running. Below are the top Mizuno shoes for table tennis that we could source. Unfortunately, it seems the popular Mizuno Wave Drive series has been discontinued, so it will not feature on this list.

Men's Shoes
Mizuno Ambition 2

Pros:
Suitable for all surfaces
Very grippy
Comfortable
Cons:
Only available in 2 colors
The ambition 2, unlike many of Mizuno's other models, is an all-surface shoe. This means it performs equally well outdoors and indoors so you can use it for other sports besides its primary function as a Mizuno ping pong shoe. The Mizuno engineers studied players' foot direction and pressure points on a variety of surfaces to build the ultimate stud arrangement.

Mizuno Wave Sky 5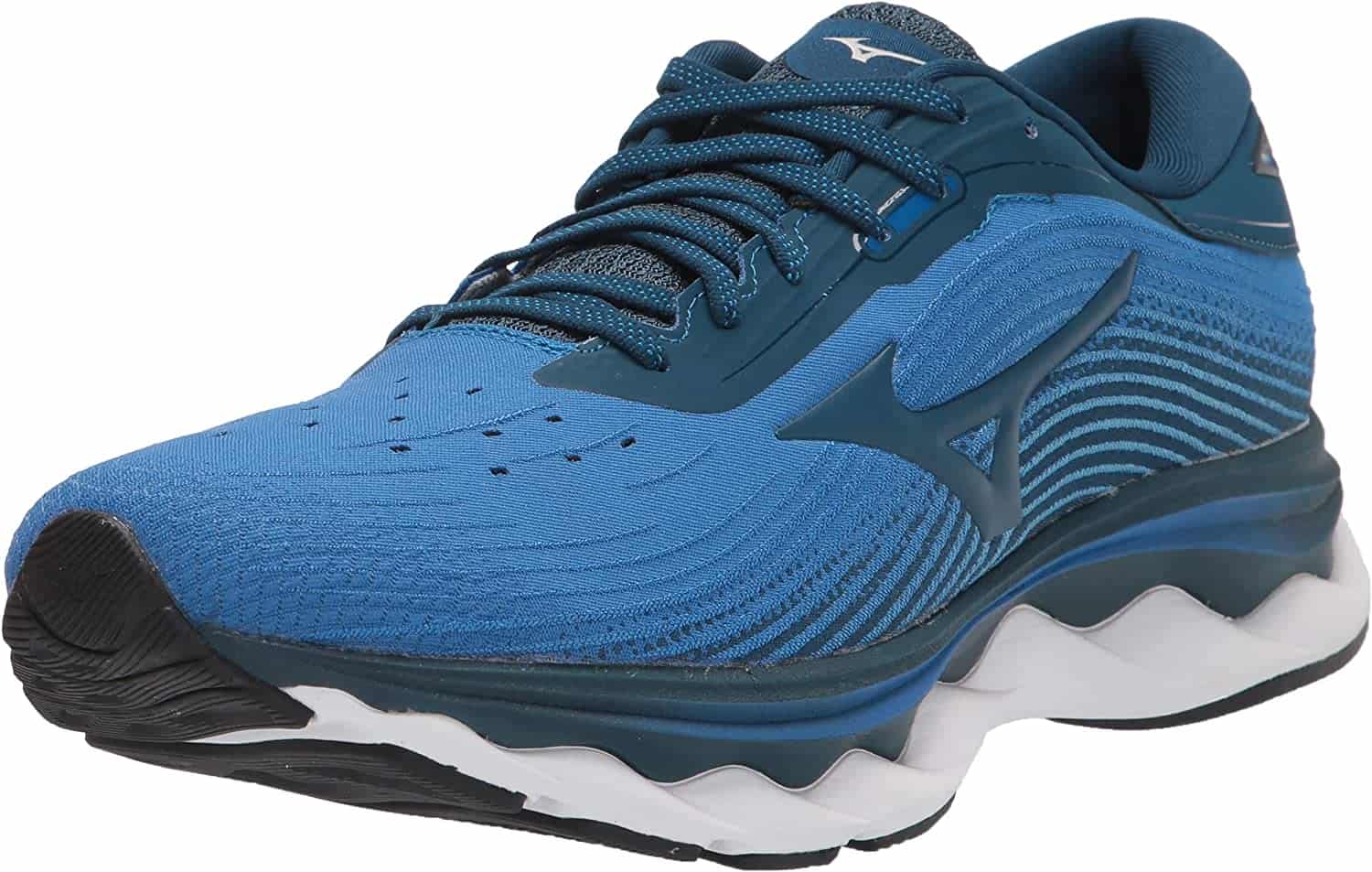 Pros:
Available in 4 colors
Lightweight
Highly responsive
Highly breathable
Very comfortable
Cons:
While the Mizuno Wave Sky 5 is made for running, it still makes for a very effective Mizuno table tennis shoe. Its Enerzy core is 293% softer and 56% more responsive than Mizuno's previously used core: the U4ic. The Wave Sky is also exceptionally lightweight and is made from PET recycled materials.

Mizuno Wave Inspire 16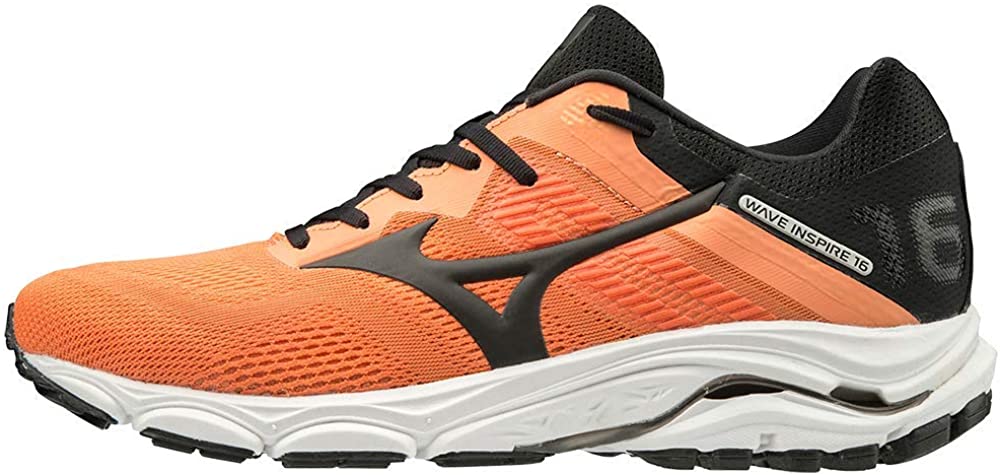 Pros:
Available in 14 colors
Lightweight
True-to-size
Highly breathable
Durable
Cons:
Next up is the Wave Inspire 16 which is a true-to-size lightweight running shoe, and the best Mizuno table tennis shoe in our opinion. The U4ic midsole provides ample shock absorption and is highly durable, and the X10's carbon rubber outsole ensures that the shoe will last for a long time. A nice feature of the Wave Inspire 16 is the integrated premium sock line which provides additional cushioning. Available in 18 colors, there's a lot of variety to choose from!

Women's Shoes
Mizuno Wave Lightning Z5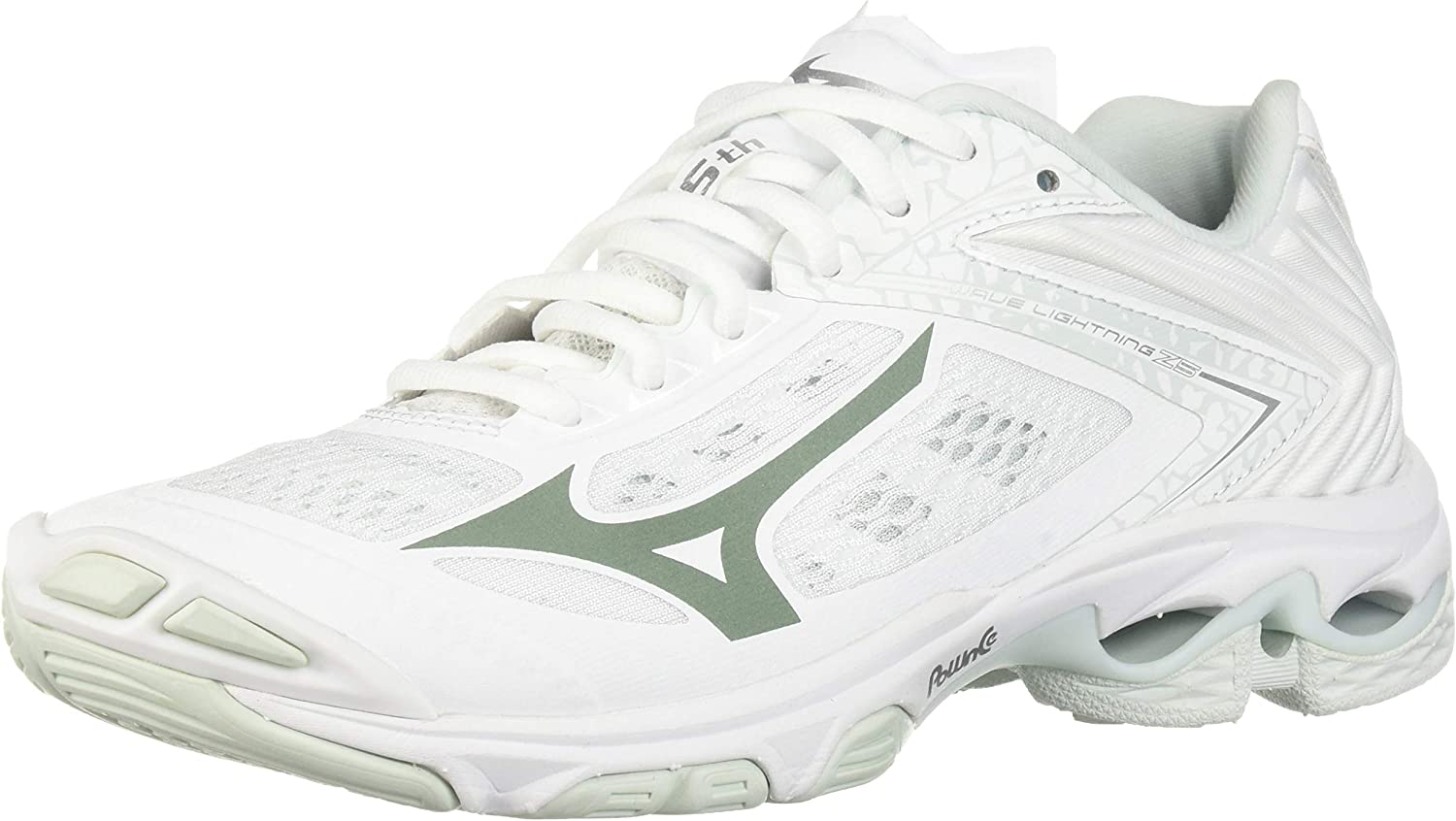 Pros:
Available in 9 colors
Lightweight
Highly breathable
Cons:
The Mizuno Wave Lightning Z5s may be made for volleyball, but they are lighter than many purpose-built table tennis shoes at just 8.2 ounces. They also have a medium level of cushioning which is not overkill for table tennis (high would be!).  The shoes use INTERCOOL technology which enhances ventilation and helps your feet to breathe, preventing sweat build-up.

Mizuno Wave Lightning Z6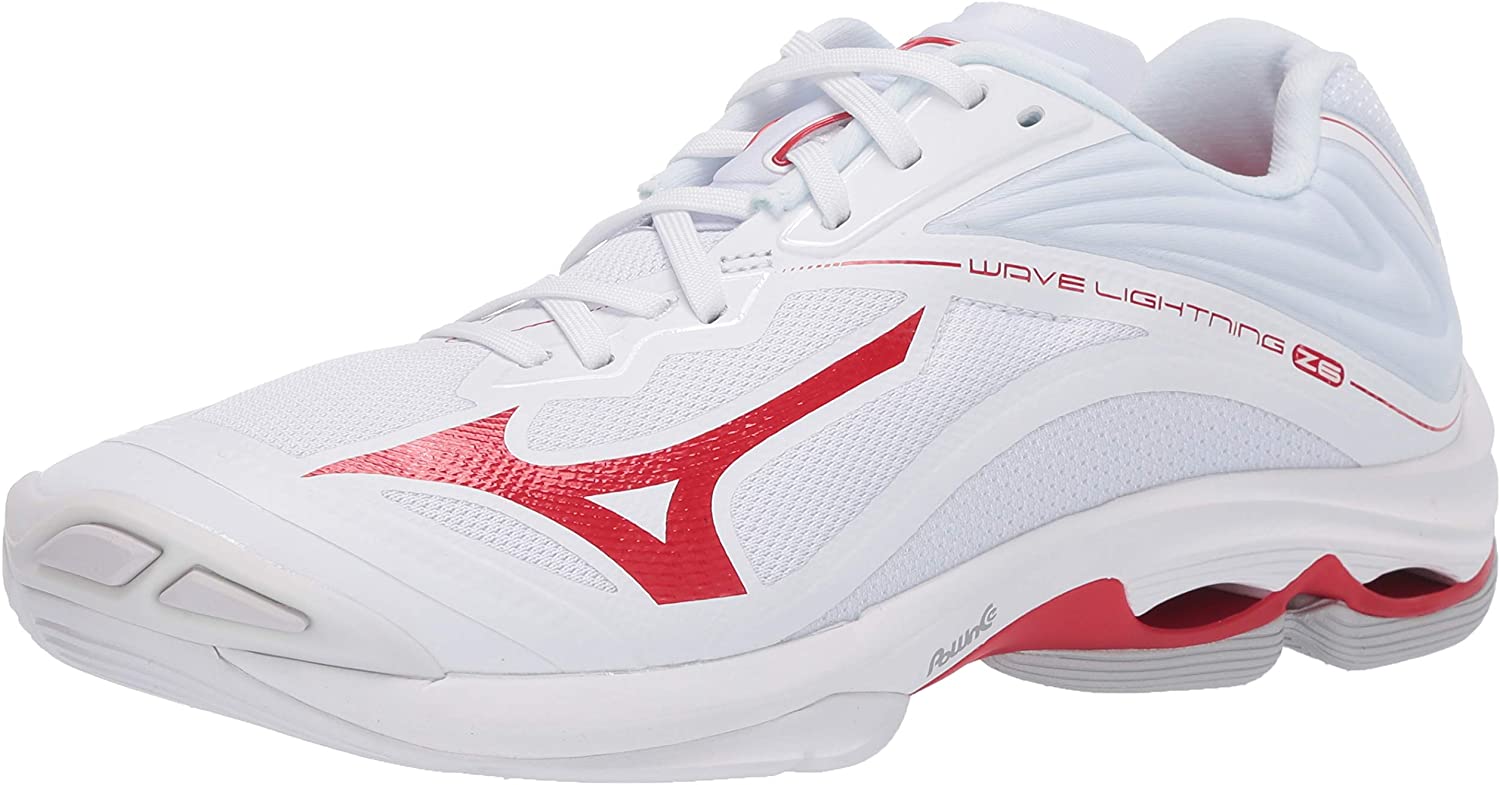 Pros:
Available in 6 colors
Lightweight
Highly breathable
Re-designed sole
Cons:
The Wave lightning Z6 is a model up on the Z5. It features a fully re-designed sole which gives you more acceleration in your step. It's also very lightweight just like the z5's making them a good pick for ping pong. In terms of breathability, this shoe also excels. It uses a 360-degree breathable mesh to ensure that your feet never overheat, however intense the workout. We feel it is one of the best substitutes for the Mizuno Wave table tennis shoes which are no longer sold.

Mizuno Cyclone Speed 3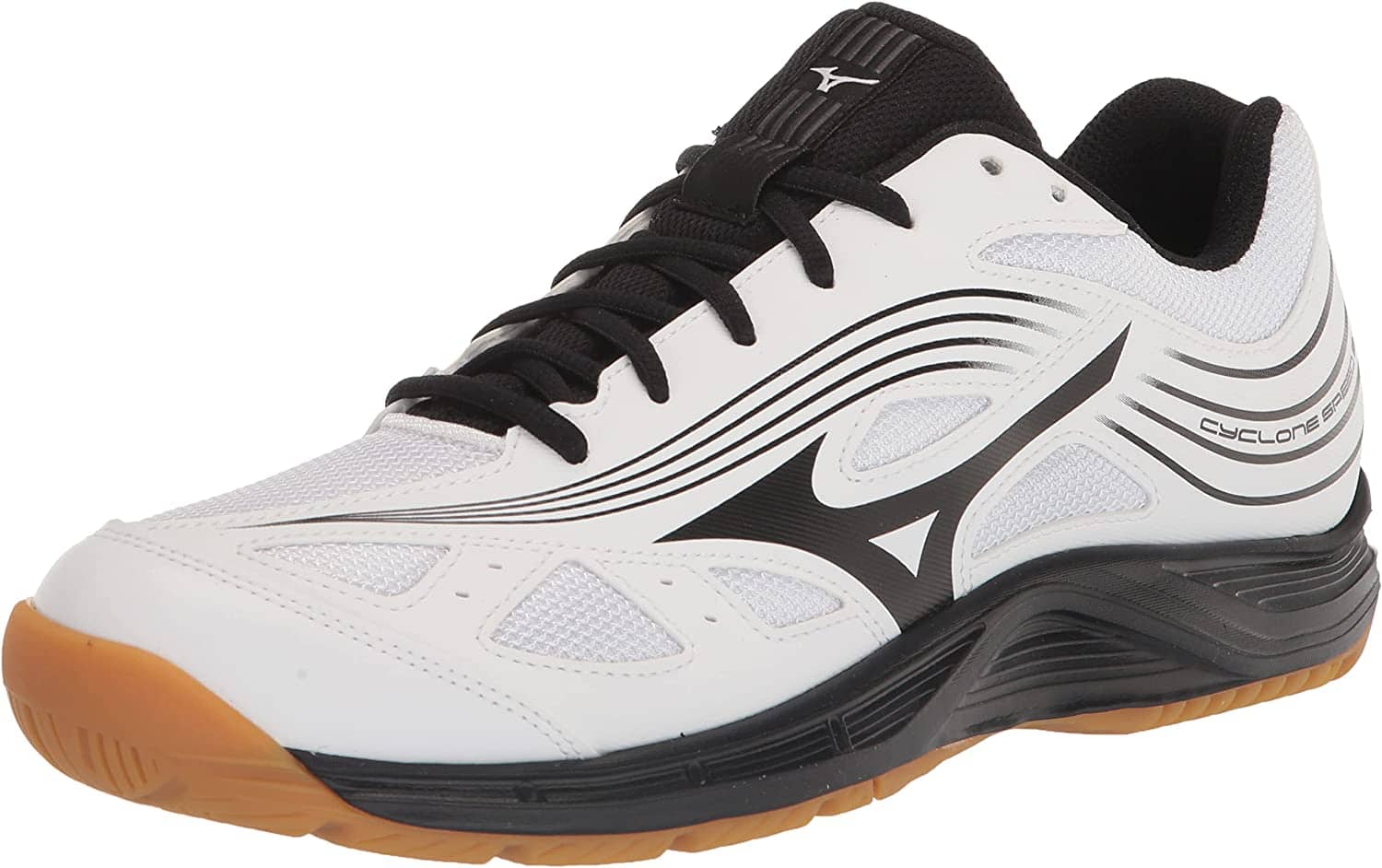 Pros:
Lightweight
Stable shoe
Very grippy
Cons:
Only available in 2 colors
Made for volleyball
Next up is the Cyclone Speed 3 which is another volleyball shoe. It features less rubber than most volleyball footwear to cut back on weight, and a synthetic overlay that gives significant support during lateral movements. These are top qualities to have in a table tennis shoe. It's also non-marking, and the flex grooves provide a great deal of flexibility.

Mizuno Wave Rider 25

Pros:
Available in 10 colors
Lightweight
Highly breathable
Durable
Cons:
The Wave Rider 25 is a lightweight running shoe that is available in a variety of colors. Like the Wave Sky 5, it uses Enerzy foam for increased comfort and responsiveness, and the U4ic midsole provides great shock absorption. The X10 outsole is highly durable, so it will last a very long time if used indoors. The Waver Rider 25 is also very breathable due to the mesh coverage on the top portion of the shoe.

Conclusion
It is very important that you select appropriate footwear for playing ping pong to ensure that you can operate with maximum effectiveness. We feel that Mizuno has a great range of shoes for the game despite many of their models being tailor-made for other sports.
Our favorite Mizuno table tennis shoes for men are the Mizuno Wave Inspire 16s. The reason we chose this shoe, in particular, is because it is the perfect mix of being lightweight, durable, and breathable. We also really like the integrated premium sock liner, which adds an extra level of comfort.
As for our favorite women's shoe, this goes to the Mizuno Wave Lightning Z6. Designed for volleyball, its grippy sole translates well to table tennis, as does its lightweight build. The 360-degree mesh coverage also means it shines above the rest regarding breathability.  
More on Shoes: