The ASICS Gel Rocket 7 shoes are part of the very popular Gel Rocket series from ASICS. This is on the 7th generation now and they are a big hit year after year because the price is right.
When I heard ASICS was coming out with a gel Rocket 7 to replace the Gel Rocket 6, I was super excited because the gel rocket 6 was definitely one of my favorite ASICS shoes and that's continuing with the Rocket 7.
These Gel Rocket 7 are one of the more expensive shoes from ASICS and they work well for squash and also for table tennis. They have different flavors of these shoes depending on what country you are in. You can check them out at your local ASICS store.
First Wearing Experience A Little Bit Weird
I will tell you a little bit about how these shoes can help you play your game. When I first put them on, I felt it was almost like bend in a weird way. By the curving part of the foot, I felt like a little less flat for my foot. It gave me a little strange as well although I was comfortable when I played table tennis with them.
It is featuring with high-performance technology such as NC rubber outsole for maximum traction. ASICS system that removes unnecessary weight in the shoe while maintaining structural integrity.
Right when I put it on my foot, I could feel the gel cushioning system. It's just super comfortable right out of the box. There's no break-in period when I stepped on the court with it. The NC rubber outsole was immediate. I could tell right away that I was going to get a lot of traction.
Afterward, I had no pain or anything like my previous Adidas Essence which is a low-end shoe and playing with that shoes I really had some killing pain. After I switched to ASICS Gel Rocket 7, the pain simply went away. Something about the construction that suited me and I have been enjoying these.
A Lightweight ASICS Gel Rocket 7
The shoes is quite light, It only carry a weight of about 11.2 oz or approximately 350g. That added a little extra stability especially for lateral movements. The twisting of the shoe got a lot more stable added to your confidence in your game.
The sole fit my foot correctly as they weren't too big or too small. The only part that I could feel maybe in the mid section of the foot where it just felt they weren't there. The forefoot gel cushioning that reduces shock during impact for smooth and comfortable play. These shoes feel great and play even better.
May be Not Good for Those Who Has Ankle Issue
This maybe lacking a little bit of surface area where I could kind of feel that a little bit.
So if you have ankle problem then this probably wouldn't be good for you. You might want to get some shoes that are a little wider in the mid section to prevent getting pain. The sole is very flexible with good mesh material and is reinforced by plastic bracing.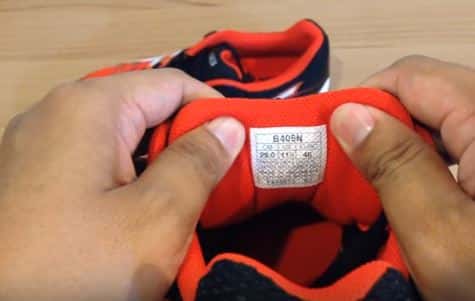 I found these shoes are really comfortable and I am not surprise these are a popular model. For me, they are not too expensive for the price it asked for with the decent design that you can get. They just work pretty well for me.
Wear and Tear
In terms of wear and tear, when I drag my toe there is some scratching surface that I observed which happened after some time of wearing. I first thought the shoes might going to fall apart quickly but it hasn't been the case because I have continued to play with them many weeks after those scratching and it hasn't really changed from where it was.
I have heard people complained about these shoes in the past for not holding up their feet well. But personally I found them to be holding my feet together well after few months of wearing it. A lot of times we play on dusty court was not a problem at all with this Rocket 7. Of course, it has a lot of mesh upper so it is a breathable shoe.
Breathable and Comfortable
All I can said is this is a breathable shoe that is super comfortable and has a lot of traction is always going to be the right fit for me. One of the biggest reasons why I love these shoes is because of ow lightweight they are. You can move around the court really quickly.
So you know you are not going to roll an ankle accidentally. Even though it is a lightweight shoe and being lightweight another thing I noticed was how breathable these shoes are. All the mesh on the upper really allows for maximum breathability which is great for me personally because my feet get really warm on the court.
Overall, these are some of the most stable and breathable comfortable shoes I have ever worn for table tennis.
Related post:
The Best Mizuno Drive Wave Table Tennis Shoes