Many games are out there that give the players the thrill and excitement they need. Among these games, table tennis has made a name for itself across the board. As a physical and mental taxing indoor game, a significant number of people have adopted table tennis.
To play the game, you need a table tennis table. This may, however, come at a high price that may not be in your price range. Here, considering the used table tennis tables becomes a welcome idea.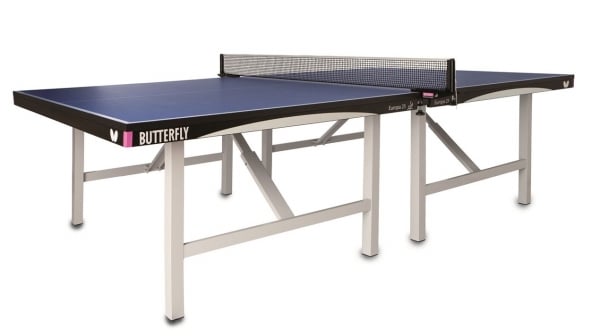 Factors To Consider in Buying Used Table Tennis Tables
There are different makes of the various tables in the market today. For one reason or the other, a user may sell theirs. Before buying a secondhand or used table tennis table, there are factors you first have to consider carefully.
For most people, the priority for them is to check for the table condition, pre-owned equipment, as well as the asking price. It is good for you to get a used professional type of table tennis table if your funds are allowed.
Is The Price Fair?
This is a fairly simple question that may have a great difference for most buyers. Most buyers of used table tennis tables usually do this for the economic benefits. Being overcharged beats the purpose of the purchase. There is no point in buying a used table at a price just as expensive as a new one
To range what price you should pay for a used table tennis table, you first have to consider its current market price. This will give you the overall picture of the value of the product.
This means, as the buyer you will first have to get the model specifications of the table before making any negotiations. You can compare this price with a new similar product and get the overall value in the current market.
You should then consider what year they released the model. This will help you actively calculate an average of how old the product is. Once you have established this, you can now calculate a depreciation percentage over this period.
Other Factors
Once you have completed the above steps, you should have average initial pricing. From here, you can now consider other factors such as tear and wear. This involves inspecting the table's background and testing a ping pong ball on it to see how the bounce reacts.
Proper analysis of the above factors will give you some insight on what you should pay for it and what the quality of the product is.
Besides, it is best for you to check if the spare parts are still available on the market. This is to ensure that if after you purchase the table, and having some parts that fall apart, you can still get the replacement.
Why Do People Want To Sell Their Tables?
There are many reasons for people to sell their tables. Among the reasons can be of below.
They are getting bored with playing ping pong
Some people may initially think of buying the table tennis table for their recreational activities. However, after playing for some times, they may start to get bored and change to other game activities. Thus, instead of simply put the table in storage and collecting dust, they would prefer to sell the table off.
Buying table just for ad hoc events
Some people are buying table tennis tables just for ad hoc events like a tournament that is held in the local community or clubs for a few days. After the tournament, the tables are not in use anymore.
Instead of getting the shipping company in helping them to ship the tables back to somewhere for storage, which may have more cost incurred that they rather not to pay, they will just sell the tables to anyone who is interested in buying them to clear their hassle.
Buying the wrong model which is not fit
Some people are buying the wrong table model and they didn't realize it. Until when they figure it out it is already over the allow returning or exchange period.
They will not able to send back the table to the store that they ordered the table from and they are not willing to have the unfit table to sit in their house either. Therefore, they will want to sell the table to people who need it.
Pros
Price is the prior consideration
Used table tennis tables have several advantages for them. The most outstanding one is perhaps the pricing. They are mostly available at a cheaper price. Besides, you can also test for the quality before making the purchase.
Cons
You may get a poor quality product
Without proper insight, some sellers may attempt to defraud you and get a higher price for a low-quality product. To avoid this, make sure you are well-versed with what you should look for before making the purchase.
Some parts may have degraded
Some tables may look in good playing condition when you do your initial inspection on it. However, there are some inner parts which can't be seen with our eyes. They may get degraded after some times and we didn't notice. After we pay the money and take the table back to play for some time, the table has broken and you may not be able to get a refund for this anymore.
Hard to find the replacement parts
Some tables may already obsolete and not manufactured by the company anymore. When you buy a second hand or used table tennis table, then you found some parts are broken and need to get the replacement, you may not be able to find the replacement parts.
Where To Find Them?
You can find used table tennis tables both online and offline. Most used table tennis tables are available online at Walmart, Amazon, and Megaspin – Refurbished Tables. For those who prefer offline arrangements, you can get one at various table tennis tournaments. You can find tables are for sale soon after the tournaments at a great bargain.