Playing table tennis has always been fun. However, our everyday experiences in the sport depend on the type of blade that we use. Most of the times, we purchase blades that do not fit in our playing style. Before you buy any blade, you should at least have more details about it.
In this article, I will compare two table tennis blades manufactured by Stiga Technology. The Stiga Pro Carbon and Stiga Carbo advance 6 stars are two ping pong blades that have proven effective. Let's have a comparison between the two.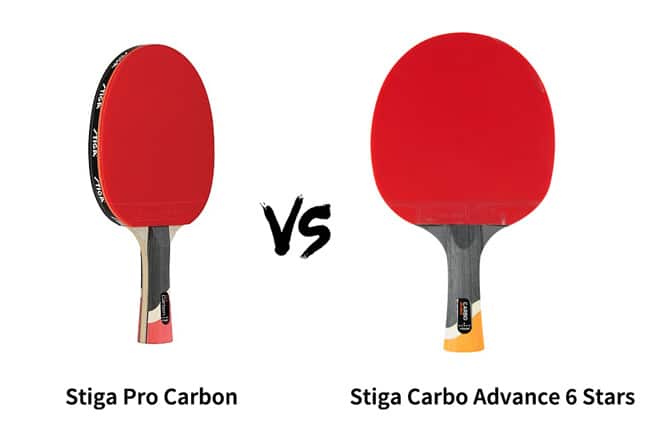 STIGA 6 STAR PRO CARBO ADVANCE BLADE
The Stiga table tennis 6-star blade comes with a wristband, an excellent rubber and a 3 star Stiga ball. The blade is made of carbon, making it perfect for ball bounce. Similarly, the carbon fibers enhance the blade's durability.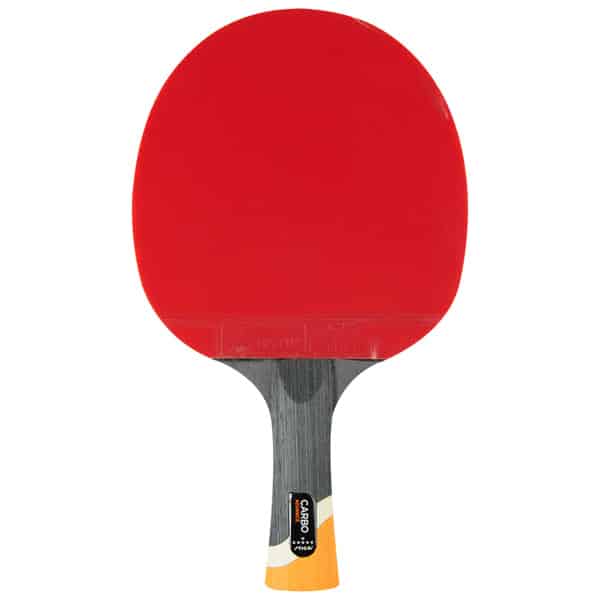 Specifics
The racket offers excellent ball control. It has a control rating of 6, enabling you to have a good playing experience. It is hard to miss the ball when using this 6-star blade.

It is made for offensive players as it produces numerous spins.

The blade is made of 7 layers of complete wood and the carbon material (5+2). The materials offer a perfect surface area for ball bounce.

The speed (9) of this blade will let you play for longer hours without fatigue or discomfort. The carbon technology enhances this.

The pimples-in rubber is light enough to allow you to play without any discomforts or feelings of tiredness. The rubber is excellent for manipulating opponent spins.

The heavyweight of the blade makes it practical for offensive play. However, it has a light handle.

The grip is horizontal. You hand is always tight on the handle and avoids possible sliding or fall-off when playing.
THE STIGA PRO CARBON
Specifics
Like the 6 stars, Stiga advanced, the pro carbon is made of 7 ply material including balsa wood and carbon.

The carbon layer technology (2 layers) increases the blade resistance and helps the player to have many spins. The layers also improve the blade's rigidity, thus increasing power and speed.

It is a lightweight blade which you can use without getting tired.

The WRB weight balance is a unique feature of this blade. It ensures that the racket balance shifts to the point where the blade comes into contact with the ball.

It has a flared handle that offers high control and speed.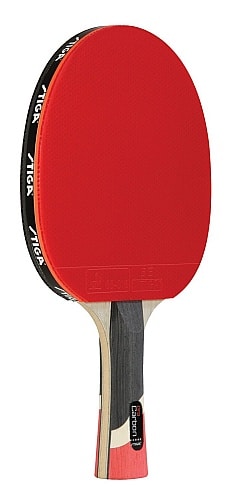 Summary of similarities
Both made of carbon technology (at least 2 layers of carbon).

Both are offensive player blades.

They offer super speed and control.

They provide a perfect ball bounce.

The 7 ply technology makes them durable and provides an ideal surface for ball bounce.
Summary of differences
The 6 star has a Horizontal Grip, unlike Pro Carbon's flared handle.

Pro Carbon has WRB technology, unlike the 6 stars.

In 6 star, the rubber has in-pimples unlike the smooth one in Pro carbon.
Verdict
The two blades are perfect for offensive play. 7-ply technology makes them practical for prolonged and comfortable play without fatigue. Their rubbers offer an excellent surface area for ball bounce. Also, both blades have high power, control, and speed.
You may interest to know about STIGA Evolution bat as well.