As a parent, are you fulfilling your role of guiding your child in sporting activities? Children need to discover and explore their talent in sports. Table tennis, commonly known as ping pong, is a popular sporting activity among children. Besides being full of fun, ping pong game enhances children's brain development.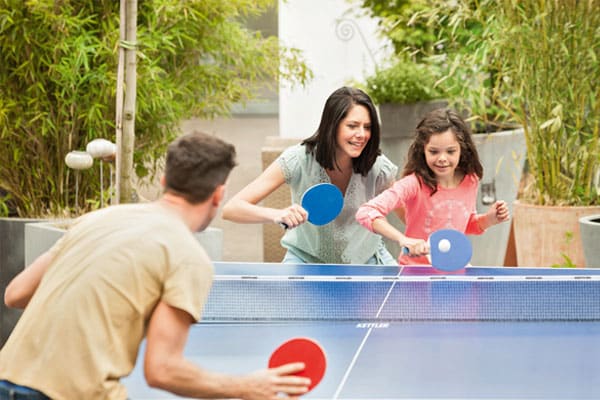 image source: playo.co
It is important to train your children on the second largest sport globally and let them enjoy the benefits of the game. Currently, there are table tennis training clubs and academies for children. Also, many technologies have come up with kids ping pong equipment. If your child isn't playing table tennis, he or she is missing a lot!
Importance of Table Tennis for Kids
Playing table tennis has various benefits. Below are some of the most important advantages of letting your child play table tennis;
Social bonding: In this era of technology, children often spent time online, something that affects their social life. Letting your child play ping pong builds the kid's communication and social skills. Children players share a similar interest, bond together and spent quality time.
Brain health: Studies show that table tennis game improves motor and strategy functions and promotes long-term memory. The game helps your kid's young and growing brain.
Physical development: By playing table tennis, your kids stay healthy, in good shape and have enhanced hand and eye coordination. The game also strengthens muscle and bones and promotes flexibility and agility.
Its fun, easy to play and inexpensive: Table tennis can be played for fun or as a career. Also, it does not matter the gender, age or size of your child. The rules are easy to understand. In addition, it is a cheap sport.
Table tennis equipment for kids such as tables, blades/rackets/paddles/bats is inexpensive and long-lasting. You can let your child play at home by purchasing table tennis equipment for kids. Table tennis sneakers, tees and shorts are cheap and available.
How to Train Your Kid for Table Tennis
You can train your child at home. If your home is spacious, you can purchase table tennis equipment for kids online. You can play with your child any time any day.
Alternatively, you can enroll your child in a training club/academy. This exposes your child to the table tennis environment. There are various training clubs where your child will be trained by a coach and mentored all the way.
Relevant Equipment and Accessories For Kids
Ping pong Technology has come up with equipment that meets the needs of table tennis for kids to play the game. Below is the most popular and recommended equipment.
Conclusion
Training your kid on table tennis is one of the best gifts you can give to your child. Table tennis for kids lets them have fun, grow their socializing and communication skills. The kid also benefits from improved brain health and motor functionality.
Table tennis can be played for recreational or professional purposes. Since it does not consider age, size or gender, you can also have fun playing with your child at home by purchasing table tennis equipment online.