Now you can play table tennis over the phone, thanks to the Android phone technology. You can add to the fun of playing in reality by smashing those balls over the iPhone. If you a ping pong lover, then this is for you.
Do not trade these games for any other. This article provides a list of ping pong games that people play day in day out. They are not only popular android games but also provide great fun.
1. Ping Pong Masters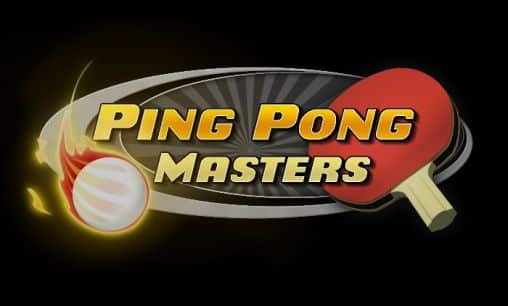 Download at Google Playstore
.
This game is for table tennis lovers as well as those who fancy past-paced games. It is a windows game where the player faces more than 30 ping pong masters and collects more than 40 ping pong paddles. It is a speedy game with great graphics. In this game, you pass through at least 60 levels and each level is a challenge.
If you are bored and want to kill some time, then you can download this ping pong game and enjoy playing it. You can either play against the computer or if you want to play with other people, you can choose the online multiplayer option.
Pros:
You will be able to learn the rules of table tennis from this game. Besides, you will also learn the tricks and started to play well in this game.
The game is quite challenging as players need to build their characters up from practice and gradually to qualify themselves to be able to play in different stages. This can lure in the mood for people to stick in the game.
The graphics are great and very attractive.
Cons:
Need to increase the power of the bat so that the player can play much better.
The level of difficulty seems not much different. It needs improvement to implement more difficulty when progressing to the next level.
Too many ads can be quite annoying. The ads need to reduce.
2. Table Tennis 3D Live Ping Pong Games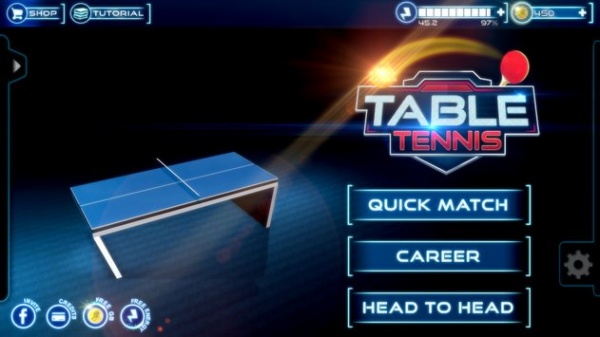 This table tennis gameplay is a feature with HD graphic and great sound effect. You can easily get addicted once you start to play the game. You can choose 3 modes that available in this game which is Beginner, Intermediate and Expert. You are able to perform all the styles in the game like topspin, sidespin, smash, loop shot and etc.
Due to its awesome graphics, Table Tennis 3D is an additive ping pong game. Playing this game promotes your real-life play. You can spin, swing or smash the ball to advance to the next career level. It is a game that challenges your playing skills. Try it!
Download at Apkpure
.
Pros:
Fun game for you to kill some times.
When playing the game, you will have a real-time feel and control.
You can play with other players in this game.
Cons:
The game may be frustrating you as it some times will kick you out from the game when you are playing halfway. This is the bug of the game and they just need to fix it.
The background and graphics of the game still have room for improvement.
It seems like very hard to win in the game. No matter how hard you swing your bat but the opponent will be able to hit back the shot.
3. Ping Pong Chaos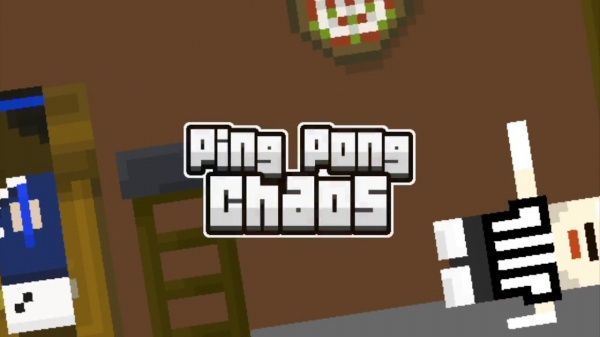 This game is one of the craziest android games. The two-player game permits you to play on mountains, bars, and sports grounds. As a player, you can attempt different balls and models for more fun. Play this game against your buddies in the tournament mode or against the computer!
It is fun evoking. Your aim is to smash the ball and force it to land on the other side of your opponent. You win after successfully smashing five times. Though it seems easy, the control is chaotic and it's not that easy to smash the ball. The referee's table is also a no-go zone.
Download at Gamezhero
.
Pros:
No paddle being used in this game. They are using their bodies to hit the ball instead. This is quite fun to play in this way.
You can play with up to 8 friends at the same time.
Cons:
You will find it is quite chaotic for the controls. The ball is very hard for you to hit.
4. Virtual Table Tennis 3D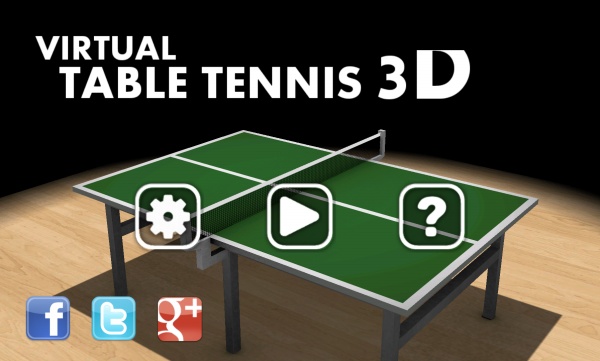 This game lets you control the paddle using your fingertips. You advance through 30 levels playing against representatives from diverse nations. You can also compete in different settings and tables. It is a simple, short and fun-filled game. When you master the skills, you can beat every opponent.
Virtual Table Tennis is one of the best seller games on a smartphone that is downloaded by a lot of game players. This game can make a success on a global scale is due to its well-linked and comprehensive promotion strategy.
Especially the creative advertisement being released by the company is playing an extremely important role. According to ZingFront.com
, a big data social media marketing site, they are using their tool to track the ads and found it is very effective in promoting the game.
Download on iTunes – https://itunes.apple.com/kr/app/virtual-table-tennis/id440650698?mt=8
Download on Google Play – https://play.google.com/store/apps/details?id=com.sensedevil.VTT&hl=en
Virtual Table Tennis™ is the only one based on 3D PHYSICS and supported ONLINE MULTIPLAYER Table Tennis gameplay series in the App Store.
ZingFront.com is the world's premier provider of big data video services. The company is focusing on mobile internet technology and services to oversea. They offer customers simpler business decisions, smarter software services, and innovative legacy studio approaches.
The company also uses the SocialPeta, which is the world's premier big data analytics tool, and UnrealFront, the world's first 3D semi-automatic video production tool to help in offering more smarter and efficient marketing for their customers at home and abroad.
Other virtual table tennis games that are popular also can be found on both the Apple store or Google Play. Here I would love to recommend a few of them which I think are worth for you to download and play during your leisure time.
Users can carry out complicated shots like topspin shots or smash with this Virtual Table Tennis 3D game. All display environments are rendered in 3 dimensions. There are 30 levels for you to play where you have 3 options for the difficulty settings.
For the free version, you will need to endure the ads that will display occasionally. If you wish to get rid of the ads, you will need to upgrade to Virtual Table Tennis 3D Pro.
Download at Virtual Table Tennis 3D site
.
5. Table Tennis Touch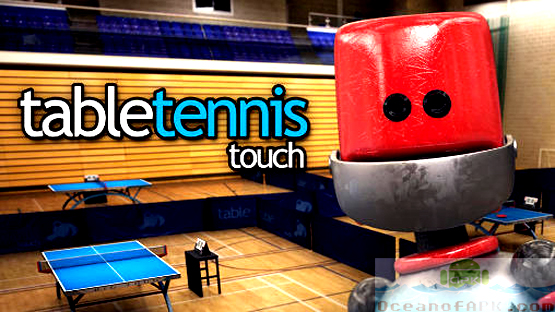 It is one of the most iPhone table tennis games. This game makes you feel the pleasure of playing ping pong and experience a real battling and precise control of the line.
You can tackle, pull the ball, serve and do bowling. You will have fun playing in different modes and participating in a fast competition. The final grade is a Chinese team that is too difficult to beat. Sailing through the career mode makes you a pro.
You may swipe your finger in a direction you wish the ping pong ball to go. It is vital for you to time your swipe in order to perform a fast shot which creates difficulty for your opponent to return the shot. You need to spend some time to familiar how to control the swipe and you are going to master the game is a short period of time.
Download at Android 1
.
Other recommended games
Real Table Tennis 3D
Real Table Tennis
King of Ping Pong: Table Tennis King
Table Tennis Champion
Conclusion
Ping pong games for Android allow you to experience the pleasure of playing table tennis on the screen. The games also improve your table tennis skills as you advance from one level to another. The above-highlighted games are popular and full of fun. Try them and have a unique experience!