As a Beginner, learning some easy table tennis serve is the first thing you should master for a start before you can learn any of the table tennis strokes.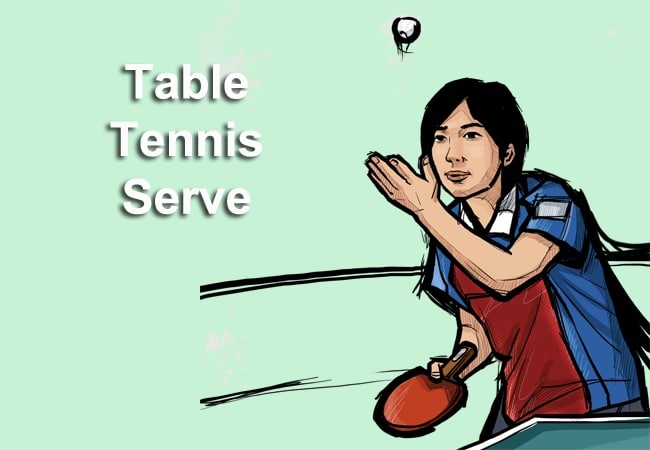 I will teach you four easy ways to serve table tennis that will be very useful for beginners who are just starting to learn the game. They are the Forehand topspin serves, Backhand topspin serves, Forehand backspin serves and backhand backspin serves.
It is advisable to know the difference between topspin and backspin and also how to make a legal serve before you can practice how to make topspin and backspin serve.
In case you do not know what topspin and backspin are or you do not know their difference, visit the table tennis spin page. (coming soon)

Do you want to know what the rules say about service? Visit the rules of table tennis page.
If you do not know how to make legal table tennis serve click here for details on how to make a good serve in table tennis.
How to Make a Topspin Serve
Topspin serve
Topspin serve can be done using forehand or backhand but you can stick to any style that fits you or easier for you to do.
As a beginner, you should learn to do it slowly but as you improve on how to serve table tennis, then you can learn to do it faster.
Forehand topspin serve
To play the forehand topspin serve, hold your table tennis racket vertically towards the floor; swing back a little as you toss the ball up.
Play the ball on the back towards the top with an upward and forward motion.
You will need to graze the ball for maximum topspin but do not graze it too much and always make sure the ball does not bounce off the table.