I am an avid table tennis player. My dream? Become a famous table-tennis player, and also, a very loved one. I think, that one of the most important things in table-tennis, is the serve. The serve depends on the whole rally. The serve, is the start, of the so-called "war".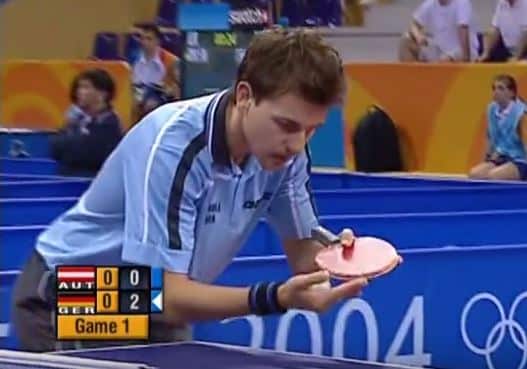 I'm comfortable with my hitting ability, but my serves are not nearly as developed. I do notice that most of the advanced/professional players use an under-spin short serve. I have trouble with deception and using spin on a serve.
I have tried a different grip, but I feel uncomfortable with it and often can be even or ahead of a game, but lose due to the lack of my serving and being deceptive enough. I don't really have a practice table and prefer practicing with a partner as opposed to just going out with a bunch of balls and practicing, which is probably why I suck at it.
Even I don't have a table-tennis table, but that didn't stop me for always tend to go playing table-tennis. I go to training, not because I learn what they teach me because I almost learn nothing. sadly. ( I wish I'd meet Kenta someday, and even be in the ITTF list), yet, whenever I go to table-tennis, I troll people with serves. We have this thing at the end of the "training" ( Our "teacher' can't do s***), where we play a simple set with our training partner, to 7 points, each one serve.
When you win, you go a table to the left, and when you lose, you go a table to the right. Ergo, many chances for training serves. I seriously have trouble with playing forehand, and my backhand technique is also…meh… 🙁 :'( But the serves…Ohohoh…Because of them, I easily win points. I suggest you start with some easy serves, such as the high-toss serves of Werner Schlager, and the serves of Wang Liqin.
Just copy the movements. Try them at home. If you have a room at home with enough room, then you can easily try practicing throwing the ball up, and hitting contact, so you can see the spin on the ball. It might seem weird at first, but do give it a try.
When you go to table-tennis, then try those serves. Now, because you are female, you have a different physique, but I don't believe that is holding you back. I think you have to understand and "feel" serves. I can help you with them if you want to. 🙂 For starters, check out the link I sent in this message. If questions raise, ask them immediately. 🙂
I think I need a table to practice because when I go to the club, some pong addict engages me in play instead 🙂 My forehand is very strong and many people like to play my backhand as a result as my footwork isn't as fast there either and I play predominantly men so I find spin rather than speed gets them more often.
If I hit it hard, they just return it harder. I am fast with excellent hand/eye coordination but they can usually out-spin me. I too have done those drills playing to 5-6 points.
I had some group training from Sean O'neal when first starting out and he emphasized footwork and using body position to be deceptive rather than using fancy serves. I am the 2nd top female player on our league, which using rating central (I understand is average 200 points less than USATT ratings), my highest rating was 967 with rating central; most of the men are somewhere between 1100-1800.
We also have a resident coach who we can pay for training, but for serving, I think it just takes practice and the good servers definitely spend time on it and they seem to like it, unlike me. I will look over the sites you mention, but first, I need a table. I had a free place to go to, but now, I live kind of far from it and do not have that access.
I am not a very good player, but as I said, no one is able to return my serves, simply, because they aren't 'fancy', but deceptive. Just do your serves, and add a simple extra movement after you hit the ball. So for instance, if I were to do a pendulum where the side-spin goes clock-wise, then that means after I hit the ball, I add an extra movement to the left. (Right-handed.)
Why Do You Need To Serve Short?
Sometimes, we don't think about what will come after our serves, so let's talk about the importance of serving short.
The main idea
When serving short, the idea is to prevent yourself from being attacked in the first place, however, many players neglect the short serve practice and someday, they'll suffer the consequences.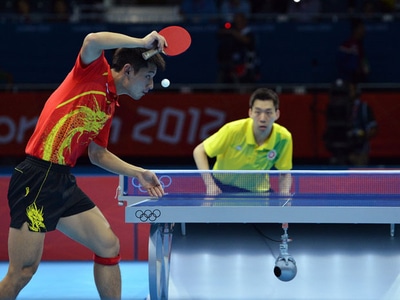 So, why do we need to serve short?
I've seen that kinda 90% of all pro rallies have their ends between 3 to 6 strokes, and I've seen that not just serving, but returning short helped a lot in those fast rallies, so, if we want to attack first, we need to prepare the rally for us, and the short service is a good option to force your opponent to lift the ball up, so you have your chance to attack and win the point with a third or fourth ball attack.
The Practice
Once you know you need to serve short( even if you have to do a long variation sometimes), try to put some obstacle in your table as a reference and try to make the ball hit it, then, start moving this obstacle closer to the net, until it gets as close as possible, because this really draws your attention to your serve, and forces you to serve short.
What kind of short serve should I do?
There are many kinds of short serves out there, search for one that suits you well, and focus on getting it really close to the net, it may take you a long time to master, but once you get it, you'll see the incredible advantage you can get, just by adjusting your serve.
Related post: