Last Updated on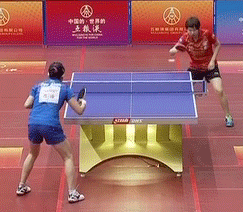 It is very common to have a tennis playing table in your house or basement. At times, your friends and relatives also have the same tables and you occasionally head there to have a match or two.
The moment you start playing the game, you will realize that there is so much fun involved in playing and you might desire to play more and more of it. Sometimes, people become enamored by the game making them choose it as a sport to take part in for most of their life and also in competitions.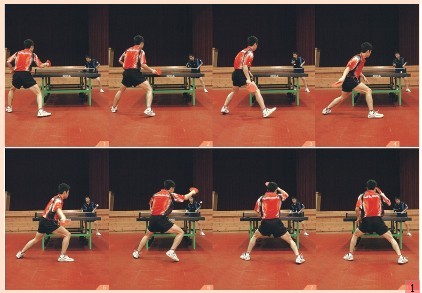 Tips on How to Play Table Tennis
When you think of how to play table tennis, there are several aspects you must remember to play like a professional. By learning the most important table tennis aspects, you are bound to succeed in the gaming career. O
One aspect for you to know how to play table tennis is frequent practice. For utmost perfection of a particular skill, constant practice is paramount. Through constant practice, you are able to master some of the most essential drills and techniques used in table tennis.
Carve some time out of your daily routine and dedicate it to table tennis practice. As much as you engage you must ensure that all the techniques and skills you are practicing conform with table tennis rules and requirements.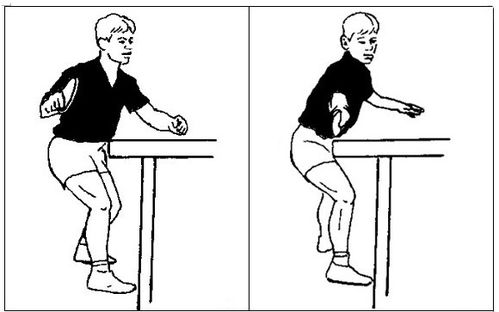 For you to know how to play table tennis, you must ensure that you are conversant with the basic rules and guidelines that must be followed. In this case, it is advisable to always be updated on the rules and guidelines that are used in some table tennis competitions.
Sometimes, there can be slight variations in the rules used when playing table tennis. However, that should be nothing to worry since as long as you follow the stipulated Olympic rules, you will be fine. With all the rules and regulations in mind, it becomes very easy for you to practice and engage in various table tennis competitions.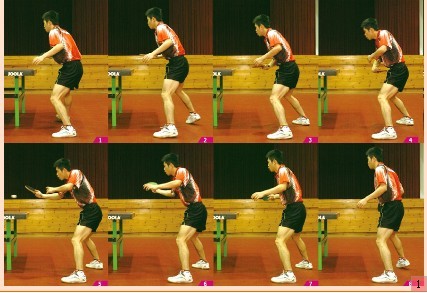 Table Tennis Training
When practicing table tennis on your own, it can be very difficult to master the required skills. In this case, it becomes very essential to hire an instructor or trainer to guide you through the training session.
However, the expenses of hiring a trainer can be quite unbearable for some people. In such cases, it is advisable to use ping pong DVDs. These disks normally come in great varieties which gives an individual a wide range to choose from.
You can buy disks onto which training sessions have been recorded or disks onto which some of the best table tennis matches have been recorded. By using a disk, it becomes very easy for you to observe and learn some new techniques and accelerate your learning.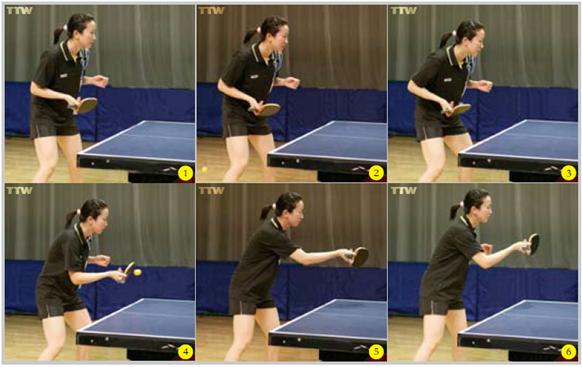 Irrespective of whether you are a beginner or an amateur in table tennis, becoming a professional player is quite easy provided all the necessary effort is put into place.
Ebook of Table Tennis Techniques
If you are serious on the game and wish to improve the techniques very much, then I would recommend this ebook which can help to bring your skill to a new level.
This ebook includes a lot of training tips where you are able to improve your skill with the right training. You will know how to play table tennis with the effectively carry out a forehand loop, as well as a reverse serve. Besides, you will learn to play with the right tools in a game when you have already mastered the techniques.
Inside the book, you will also have a chance in reading and being familiar with how the ping pong ball spin which can be very useful for you to understand on how to handle different spin of the ball when they hitting your way.
This book can say to be a useful book that will benefit those beginners and intermediate ping pong players. Nonetheless, advanced players may take pleasure in the tips provided by the book as well.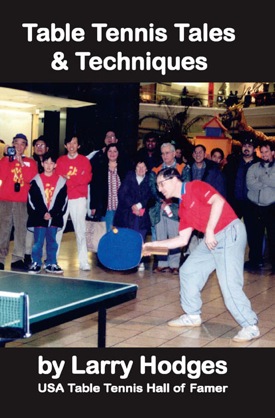 I would say this is a book that bridges the missing link between match outcome and technical expertise. Generally, a player may expert in all the strokes but is lacking the knowledge of knowing why it happens. This book explained all the strokes into a cohesive pattern. You will understand the difference between tactical and strategic thinking as you go along.
Tips to Help You Improve Your Table Tennis Game
Whether you are new to table tennis or consider yourself to be an advanced player, there are always ways to improve your game. Here is a list of some table tennis tips that can help you do just that.
Play With The Tactics of Different Lengths and Spins
First, try to mix up your serves by using different lengths and spins. If you are always serving the ball the exact same way, your opponent will eventually catch on and know exactly how to respond.
By switching it up occasionally from medium-long, short, deep, down-the-line, pure speed, pure spin serves, then it will keep your opponent guessing in how he should respond.
Another suggestion on a rather long list of tips is to make sure your eyes and attention are focused squarely on your opponent's racket when he is serving. It is easy to want to "keep your eye on the ball", but this can lead to trouble, as the person serving can easily deceive you with how high he is tossing the ball.
Watching the racket will give a better idea of how is he going to hit the ball. Also, change up how you are returning the ball when being served from time to time. Many people allow their opponent to begin the offense by trying to push too often.
By switching up your returns from loops, pushes, drives, and chops will not only give you some variety but will also keep your opponent on his toes.
Get The Right Equipment
Try to put some thought into what equipment you are choosing and be sure to pick wisely. If you are using professional equipment, choose to start off using a medium-fast blade instead of simply fast.
This type of racket will force you to depend more on your skill and technique, rather the racket itself in order to make sure the balls go across the net. While making you rely more on technique, it also gives you more control over how you hit the ball.
And perhaps the most important piece of advice you can get to play like a champion, whether you are a complete beginner or a seasoned veteran, is to keep you cool. If you are losing a game, or have failed to hit the ball several times in a row, be sure to control your temper, and don't get mad.
Obviously, there is some kind of problem with how you are playing, so simply ask yourself what you need to do in order to correct the problem. Once you come up with an answer, put it into motion and try it.
Related post:
Ways to Improve Footwork Practice
Five Ways To Improve Your Reaction Time
Tips To Improve Your Table Tennis Skill Level