Do you need a premade or custom ping pong racket?
Let me be your guide.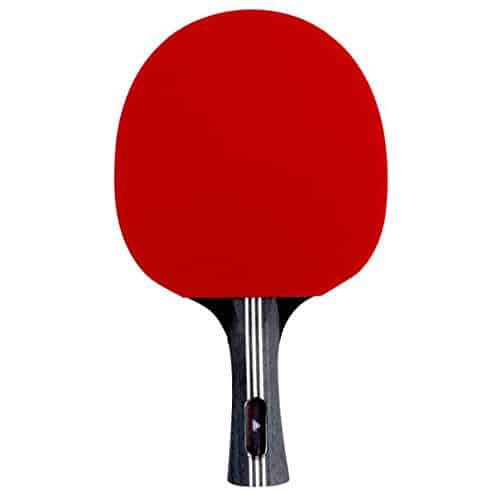 If you are new to the sport of table tennis, you will need to choose between the premade or custom made racket.
Let us examine the difference between the premade and custom made table tennis racket, their advantages and disadvantages.
Your First Ping Pong Racket
There are few things you should consider before choosing your first ping pong paddle.
The first thing to consider is the cost.
You must know that as a beginner, you do not need to buy an expensive racket like those used by advanced players.
You also do not need to buy an inferior racket just because it is the cheapest in the store.
If you decide to buy your table tennis racket (premade or custom) look for something that has value and can help you to improve on your game.
It may not be the best racket available in the store but as long as it serves your purpose, it will do just fine.
Premade or Custom Rackets?
If you are ready to buy your first table tennis racket, you will first have to decide if you will buy a premade or custom made ping pong racket.
A premade racket is a racket that already has the rubbers attached to the blade by the manufacturers.
If you want a custom made table tennis racket, you will have to buy the racket components separately and assemble them yourself.
The racket components consist of the blade, the rubbers and the table tennis glue for attaching the rubbers to the blades
Benefits of Premade Racket
1. A premade ping pong racket is a lot cheaper than a custom made racket.
2. A premade table tennis racket has already been assembled so you do not need to spend any money on racket components and gluing tools.
Benefits of a custom made racket
1. With a custom table tennis racket, you can choose the rubbers or blade that fit your playing style.
2. You can change your rubbers and upgrade your blade if necessary anytime you want.
Disadvantages of premade rackets and custom made rackets.
1. The rubbers of the premade racket cannot be replaced and you cannot upgrade your blade if the need arises.
2. Most premade rackets have spent too long in their packs at sport shops. This can make the rubbers to begin to deteriorate. So if you are buying a premade racket try to buy from a reliable online table tennis store.
3. The only disadvantage of a custom made racket that I know of is that it is more expensive to buy.
You will need to buy the blade and rubbers separately and also the gluing tools to attach the rubber to the blade.

The Bottom Line…
If you are a beginner, a good allround premade racket will be a very wise choice for you to start to play the game.
However if you can afford a custom made racket, go for an allround rubber and blade. As your game improves you can replace your rubbers to fit your style of play.