When you are thinking of getting a table tennis table, There are actually many places that you can find to purchases this type of equipment. This is a very popular sport and it has grown to a worldwide recreation. It is also a well known competitive sport that is played in many countries. It is a fun recreational sport that is enjoyed by people of all ages. This game is very much enjoyable, that many people have their own table in their home. If you are interested in buying one, there are a few things you should keep in mind.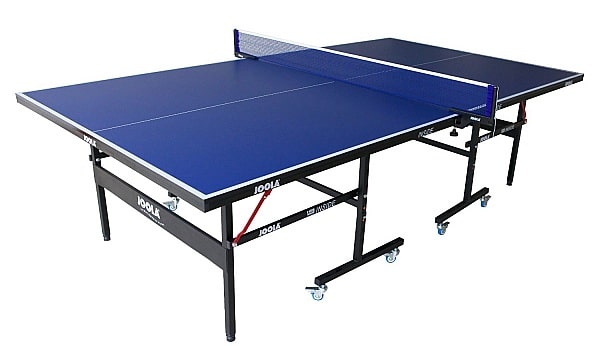 What To Know Before Make A Purchase
The type of equipment you get will depend on how it will be used. If it is for your kids, then you will want to get a standard one which is not going to cost you lot of money. You can get an adjustable stand that can adjusts its height to different levels. This is great for families with kids where both adults and children will be able to play on the same equipment.
Sturdy Stand For Experts
For more advanced players, you will want to get a more sturdy stand. The game will tend to get more aggressive among expert players and the stand can get worn out quickly. You will want to get a good stand that can hold up under a competitive game. There are many quality products available.
You'll also need to think about if the equipment will remain putting up on a designated location or if you need to put it away. There are several options for portable or permanent models. Lots of individuals favor the folding choice since it can be rollover and pull away for storage. Many people tend not to have the room to keep a table occupying the room all the time unless they've got a designated game area. You'll find some tables are features with wheels which can make them simple to pull around. The equipment will even possess a braking mechanism on the wheels.
Table Top Thickness
The thickness of the table surface is also an important feature that you should take into consideration when buying table tennis table. A quality table top will offer player with consistent bounce. Some believe that the thicker the table is, the better it will bounce. This is actually true. A 0.75 inch thick counter is adequate and will provide reasonable bounce. But the one inch counter is preferred since this is the most common type of equipment. This is also the type of table that being used for tournaments.
Levelers
If you are searching for this sort of equipment, one more thing that you need to consider is that you need to make sure the legs is sturdy enough. The legs will provide a great support of the entire table when the game is being played. There are some tables that built with leveler which is adjustable when the table is placing at areas where the floor is not even.
These levelers can help to keep your stand straight and level. Other things you need to figure out is if the playing surface of the stand is even. You need to make sure there isn't any warp or fold on the surface.
From time to time, you will find there are table tennis tables for sale where you can get with huge discounted prices. You may always put an eye on the internet or at your local sport shops. For website like Sears, Walmart and Amazon, you are going to get truly excellent tables with special bargain price when they are on sale. There are numerous distinct types and dimensions to select from. It's crucial to understand what you need just before you purchase this sort of equipment. The costs will differ based to the dimensions as well as the design.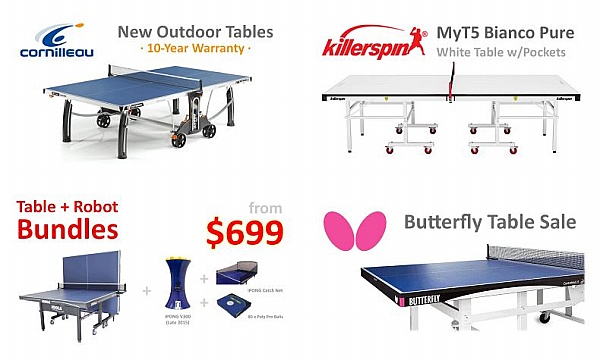 Besides all these, the final one would be the price. You can take a look of the table tennis table prices for different tables and get the one that have all the features that you want with the price that meet your requirement.
Related post:
How to Choose Table Tennis Tables for Sale